Dates Revealed for Linde's Third Own-Brand Intralogistics Trade Fair
7th February 2018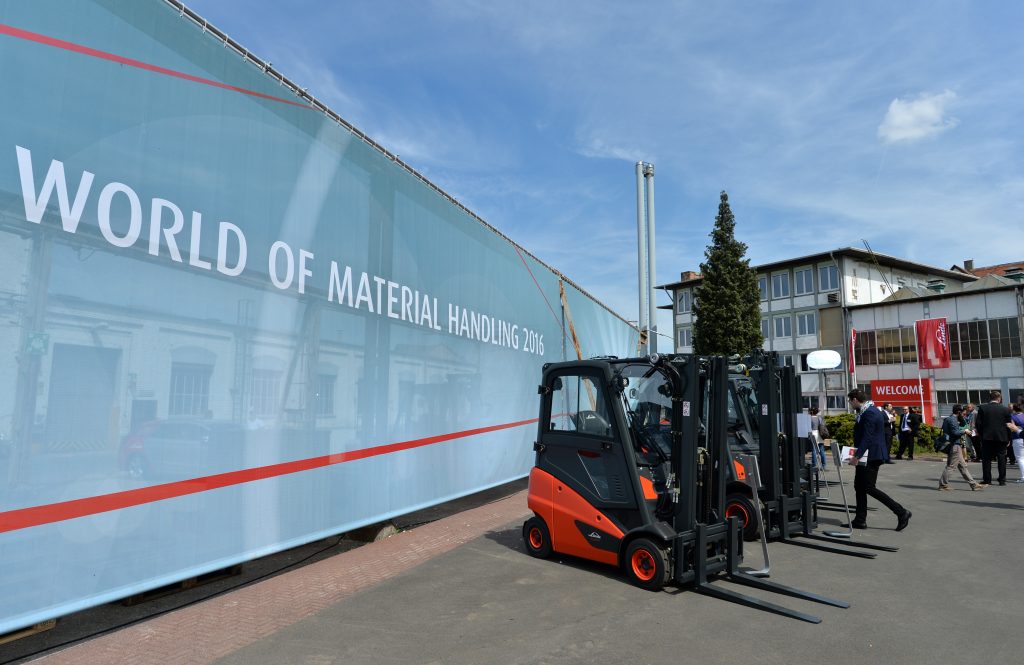 Linde Material Handling has announced the third edition of its own-brand intralogistics trade fair, 'World of Material Handling (WoMH).
The event will take place from June 4-15 in Mannheim, Germany, and offers the motto: "Simplexity. The Art of Smart Solutions." Linde Material Handling, Dematic and about 30 other international intralogistics providers will demonstrate how the increasing complexity with regard to goods handling in Industry 4.0 can be controlled by intelligent processes, solutions and products.
Over the course of eleven days and within an area of 13,000 sq m, experts will be able to ascertain how intralogistics processes can be made safer, faster and more efficient from the immediate present to beyond 2020. Several thousand visitors from more than 50 countries are expected at the conveniently located Maimarktgelaende in Mannheim.
Many companies see a significant need for action in order to make their logistics fit for the future. Industrial processes are changing more and more as a result of increasing digitization, cross-process networking, automation and robotics. But the requirements are complex: Which technologies are suitable for one's own operations as well as contribute to business success? The answer is no longer individual products, but solutions that enable networked business processes. Networked industrial trucks, which collect data on vehicle status and work orders or autonomously perform recurring process steps, are a part of this solution.
Particular attention will once again paid to the special form of the presentation, which differs from that of conventional trade fairs: In addition to the live installations of practice-oriented processes, the WoMH site offers space for product presentations and tests as well as for plenary events, workshops and personal exchange with experts. Guided tours and individually customised information provide visitors with concrete insights into the intralogistics of the future and the solutions available.