Combilift Tiller Arm Picks Up Awards Nod for IMHX
4th September 2019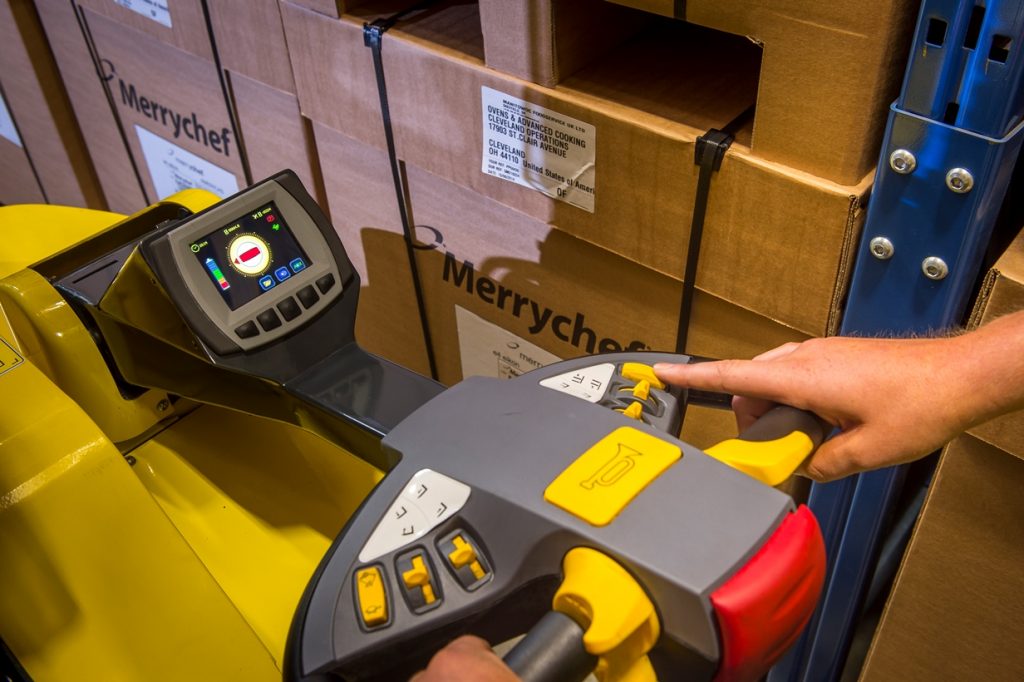 Irish-based forklift innovator Combilift has been named by BITA as one of the finalists in the Industrial Vehicles Category of  Design4Safety Awards, which take place during the IMHX show in the last week of September.
The product which impressed the judging panel is Combilift's unique, patented multi-position tiller arm which is a feature common to all its pedestrian models. It was designed to ensure maximum safety for the operator and other personnel who may be in the vicinity where the trucks are operating such as busy production plants, whilst enabling productive picking and placing of products in narrow aisles.
It can be turned to the left or right of the truck and enables push button rotation of the rear wheel parallel to the chassis and back again. It allows the operator to remain in the safest possible position when working in narrow aisles – at the side of the truck rather than at the rear. This reduces the risk of the operator being crushed or trapped between the truck and racking. The sight line is not impeded by having to look through the mast, guaranteeing full visibility of the load, the forks and the surroundings, for greater awareness and therefore safety. The tiller arm also incorporates a monitor which clearly displays the rear wheel position at all times.
Models incorporating the multi-position tiller arm will of course be on display at IMHX on one of Combilift's four stands, based around stand number L125 in Hall 18. These include the Combi-WR reach stacker and its multidirectional counterpart the Combi-WR4, the Combi-CS range of counterbalance stackers and the Combi-PPT powered pallet truck, which won the Safety Category of this year's FLTA awards.