Combi-CUBE Launched in Stuttgart
27th April 2023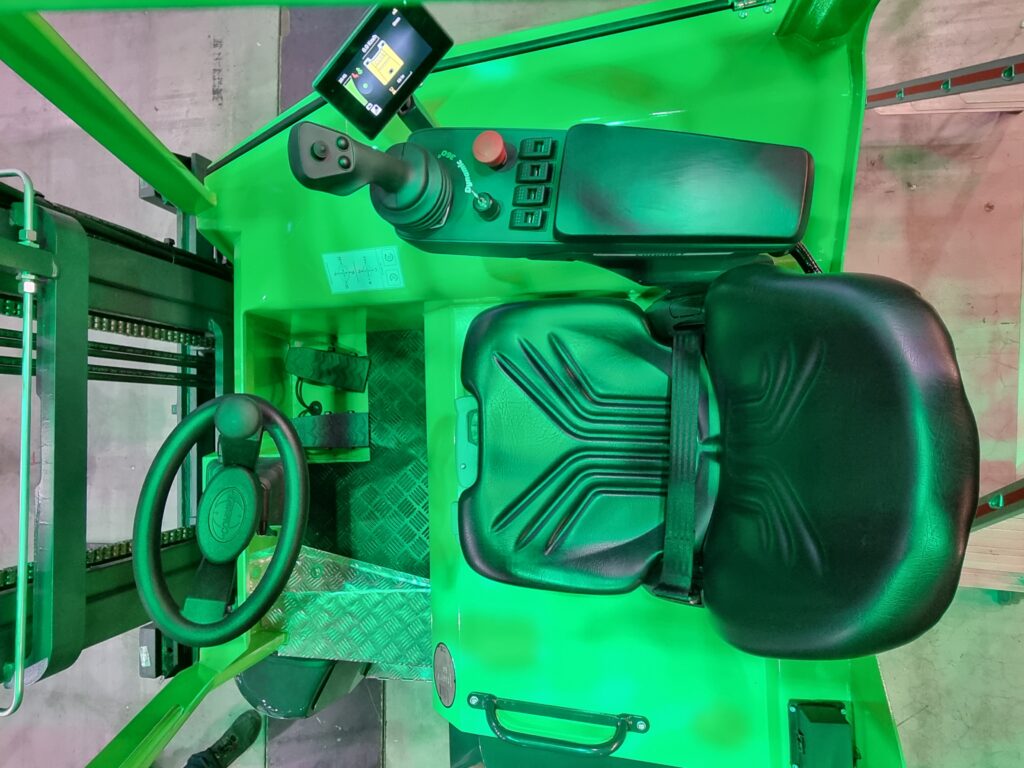 As Combilift celebrates 25 years of innovation, the company plans to ensure that 2023 will be a year to remember, by launching multiple products across various exhibitions on a global scale. To kick off, the newest product – the COMBi-CUBE was launched at the LogiMAT International Intralogistics show in Stuttgart.
This new electric model incorporates a host of technological and design features that not only enhance handling procedures but also offer a high level of driver comfort. Immediately noticeable is the new vibrant colour – a hi-vis green shade will contribute to improved safety as the trucks will be easily visible in their operational environment. This colour may be extended to all Combilift products.
Aside from optics however, a focus is on a number of ergonomic features. The driver's position is in the centre of the cab, hence the 'cube' name. It offers generous room and excellent all-round visibility. The angle of the telescopic steering column can be adjusted and the Grammer MSG65 seat, combined with hydraulic cabin mounts guarantees a comfortable ride. An adjustable arm rest is mounted to the seat suspension which incorporates a multi-function joystick and an LCD colour touch screen.
Combilift's unique dynamic 360 steering that enables seamless directional change while on the move can be integrated into the Combi-CUBE as an optional extra, making it one of the most manoeuvrable counterbalance forklifts on the market.
Further notable features are the large rear wheel and rubber tyres on all three wheels. This means that, unlike certain other brands of electric multidirectional trucks, this model is not restricted to super flat floors and is eminently suitable for working indoors and out, ensuring that semi-rough terrain is no impediment to reliable operation. And for quicker battery changeover during heavy shifts, two new easy-change roll-out batteries are provided (Overall Design Copyright 015019216-0001)
Combilift CEO and Co-Founder Martin McVicar said: "Our engineers and R&D department have been tirelessly preparing for a year of new launches, and the Combi-CUBE is proof of our continued commitment to provide the best and most innovative handling solutions for our worldwide customers.
"The forklift operates like a hovercraft. It does all the work of a regular forklift but then takes long loads too because it moves sideways, handling pallets or long loads laterally."