Clark Moves its French Office in Strategic Move
8th February 2021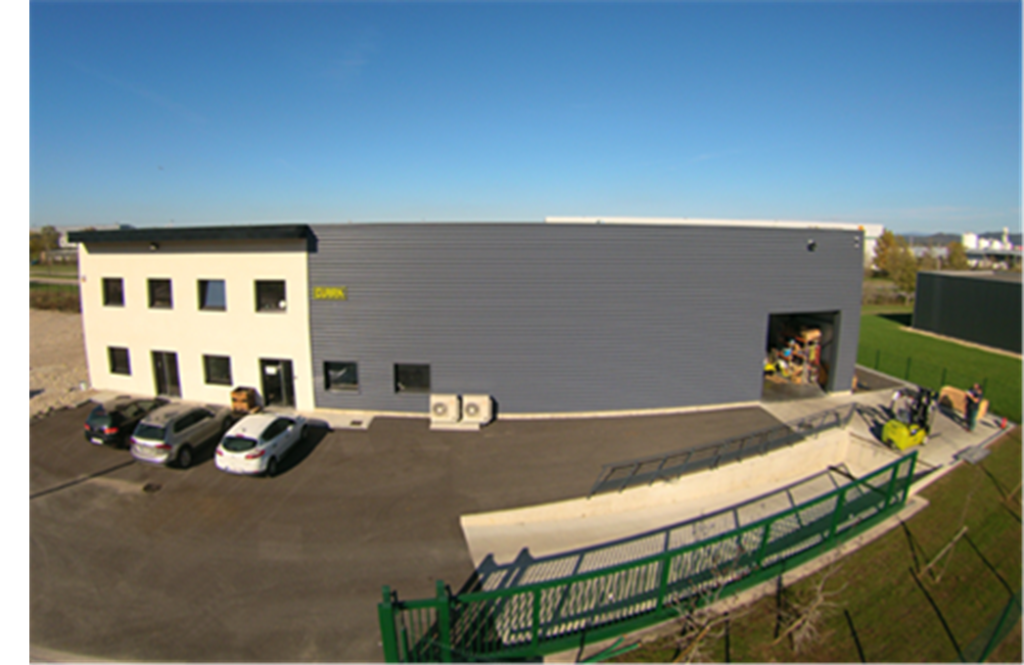 Materials handling vehicles company, Clark has moved its French office from Saint-Laurent-de-Mure to a new company building in Saint-Quentin-Fallavier, 10 kilometers away (pictured.) The French municipality is located in the Isère department in the Auvergne-Rhône-Alpes region about 20 kilometers southeast of Lyon. With this strategic step, Clark wants to expand its market position in France and prepare for future growth.
The change of office location in France became necessary because in the past the administration was located at a different site than the warehouse and workshop area. This slowed down processes. At the new location, all business areas are now under one roof and capacities could be additionally expanded. The new company building covers 850 square meters – 760 square meters alone are allotted to the warehouse for new and used equipment. Here, 90 to 120 Clark materials handling vehicles are stored for direct access. The building also houses the order management, sales support, technical support, training and final quality control, and shipping departments. Country-specific adaptations are also made at the site in accordance with customer requirements.
"The relocation of Clark France to Saint-Quentin-Fallavier was an important move, not only to set the course for further growth, but also to be able to respond even better to the requirements of French customers," says Rolf Eiten, President & CEO of Clark Europe GmbH in Duisburg.
"Relocating has allowed us to expand our storage capacity and make internal processes much more efficient," adds Olivier Bellissan, branch manager of Clark France, "as we aim to exceed our customers' expectations in the future."
Clark France SARL was founded in 2009 and serves a total of 59 Clark distributors in France and the French overseas territories as well as in countries such as Algeria, Morocco, Tunisia, Congo, Mauritania and Ivory Coast.
Clark Europe announced last year its new sales partners in Switzerland and Norway.