Camso Creates Superhero Animation with New Non-Marking Tyre
19th March 2019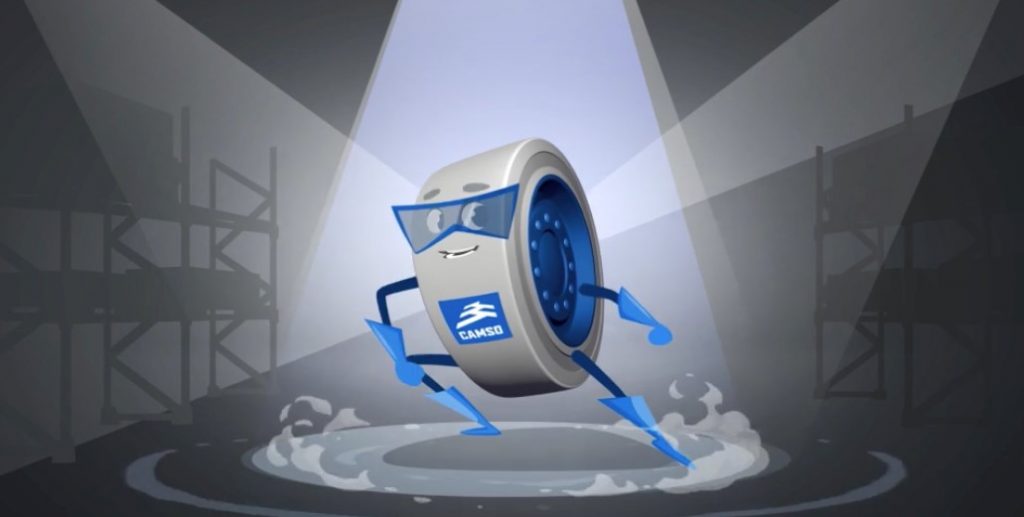 Camso is aiming to educate the general public on static electricity hazards linked to non-marking forklift tyres with a new light-hearted video masking a serious message. The video features the Solideal PON 775 NMAS, a superhero tyre which resolves some issues occurring in the Material Handling world.
[Watch the video now : camso.co/staticstory ]
"We wanted to take a lighter approach to address the serious issue of static buildup in non-marking tyres," says Erick Bellefleur, Vice-President and General Manager – Material Handling at Camso. "Of course, the reality in warehouses is not as severe as what we've pictured in the animation but the world we've created gives us the opportunity to educate on a serious topic while using a fun tone."
"Researches show that our attention span is at its lowest ever, all the while we're deeply absorbed in our work, but overloaded every minute with marketing messages. With a 2D animation, a sarcastic tone and catchy characters, we were able to spark the customers' curiosity, so they'd get the essentials of it," explains Lysandre Michaud-Verreault, Marketing Manager – Material Handling.
The video is also available on Camso's YouTube channel.