Bus Bars Handled by Versatile Fork Positioners
8th January 2019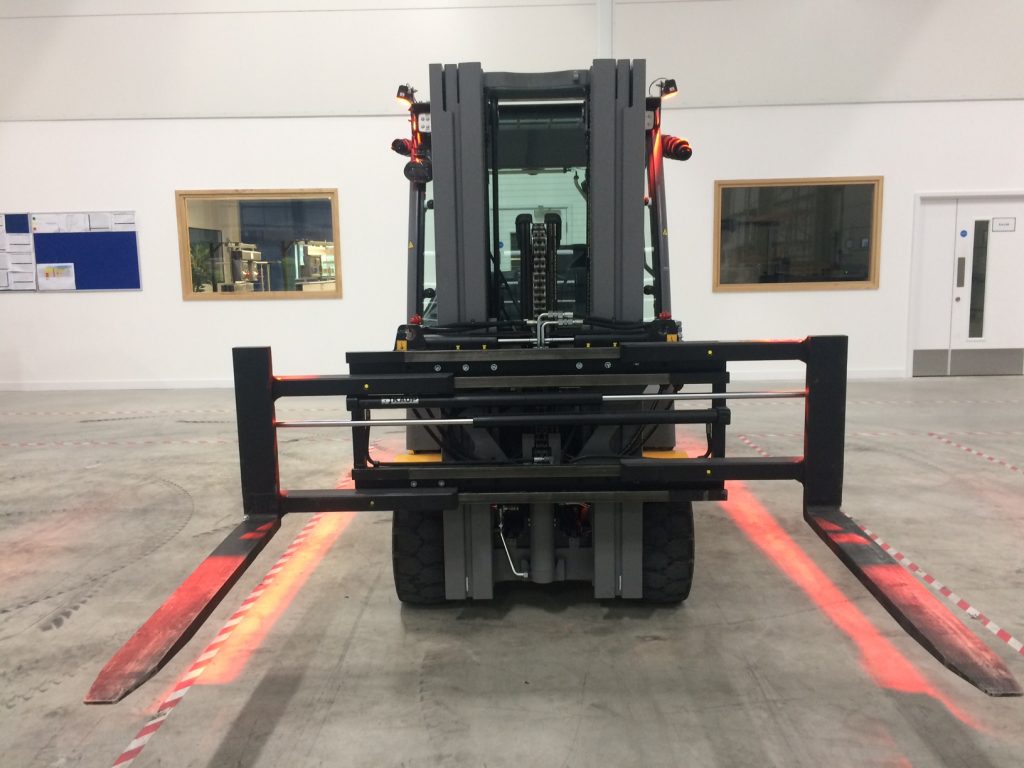 Universal Electric Corporation (UEC), is a pioneer in electrical power distribution and a world leader in the development of customisable power distribution systems.
UEC's state-of-the-art facility in Reading manufactures 'bus bars', which are used to distribute power from the source to the load. Bus bars can come in various shapes and sizes, depending on the ampacity of the product.
To safely handle the varying sized bus bars, UEC contacted B&B Attachments to provide a solution to this material handling task. B&B Attachments is the leading specialist in material handling solutions in the UK and Ireland. The attachment company designs, manufactures and supplies forklift truck attachment solutions. It also provides bespoke attachments for customers with specific material handling requirements.
Safety and precision is paramount for UEC, when it comes to moving its products with accuracy and without damage. Following a site survey, B&B Attachments supplied the electrical power distribution company with three KAUP fork positioners.
The KAUP fork positioners allow the driver to move the forks to the left and right, and position the goods faster, and with greater accuracy. This attachment offers a clear view of the fork arm through the lift mast, fork carriage and fork positioner.
The fork positioners supplied by B&B Attachments are the popular KAUP 1.5T401ZH and 2.5T411Z versions. These attachments are built for heavy duty; providing a wider opening range than standard fork positioners, whilst also removing the need for the operator to manually adjust the forks.
Mark Williams, Production and Warehouse Supervisor at Universal Electric Corporation comments, "The Fork positioners have become vital to everyday operations of the company. They have increased flexibility and profitability, by adding to the handling capacity of our forklift trucks. Our operators are able to move the forks quickly and accurately without leaving their seats."