Build Constructive Relationship
1st August 2019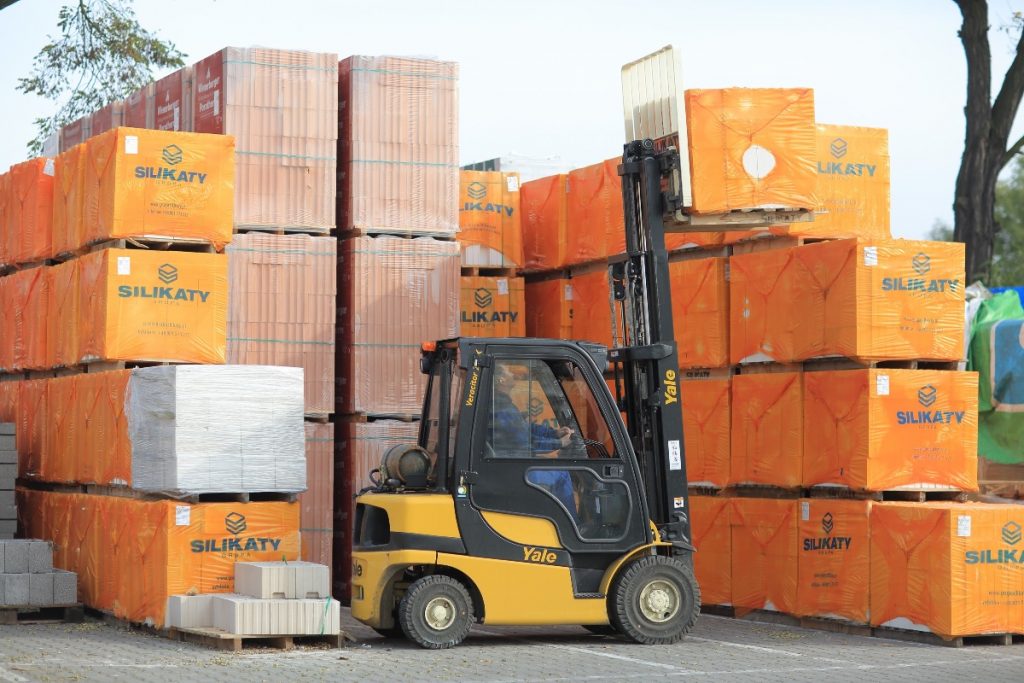 Wholesaler Sewera Polska Chemia has been serving the construction industry for over 25 years providing a complete range of building materials to contractors and retail clients. The Polish company offers everything from bricks and chimneys to gutters and insulation, making them a one-stop-shop for construction projects.
The company has eight branches across Poland with a central warehouse and headquarters located in Katowice. Each location varies in size and has its own unique internal transport requirements.
Yale dealer Emtor has been providing Yale® equipment to Sewera Polska Chemia since 2009. Yale forklifts are used throughout the business, with annual unloads reaching up to 25,000 tonnes of material per truck. Currently 19 Yale VX Series LPG trucks are in operation across Sewera Polska Chemia's sites.
The construction industry is one of the most demanding operating environments for forklift trucks and the trucks at Sewera Polska Chemia also have to cope with different working conditions at each of the company's branches. Depending on the location, the trucks typically work outside on loading platforms or they unload in the warehouse vicinity and then deliver the goods to the shelves. As well as the working conditions, the breadth of Sewera Chemia Polska's business means the loads also vary widely – from paints and chemicals to windows and tiles.
"The conditions at our warehouses differ, but the trucks are chosen in such a way that they always perform well, regardless of the branch in which they work. An example of this is the use of three stage masts, thanks to which we can be sure that the trucks will be able to pass through areas with low ceiling heights. Therefore, even in the event of moving the forklift truck to a different location, we are sure that it can work in the new environment," says Danuta Zdancewicz, Operational Manager at Sewera Polska Chemia.
Due to the large number of operations performed outside, particularly in autumn and winter, many of the trucks have also been fitted with in-cabin heating. "This is not a standard feature, but taking into account the particular demands of our work, we requested the heated cabin option to increase operator comfort while preventing condensation," adds Danuta.