Battery and Operator Rejig Boost Linde Picking Visibility
17th September 2019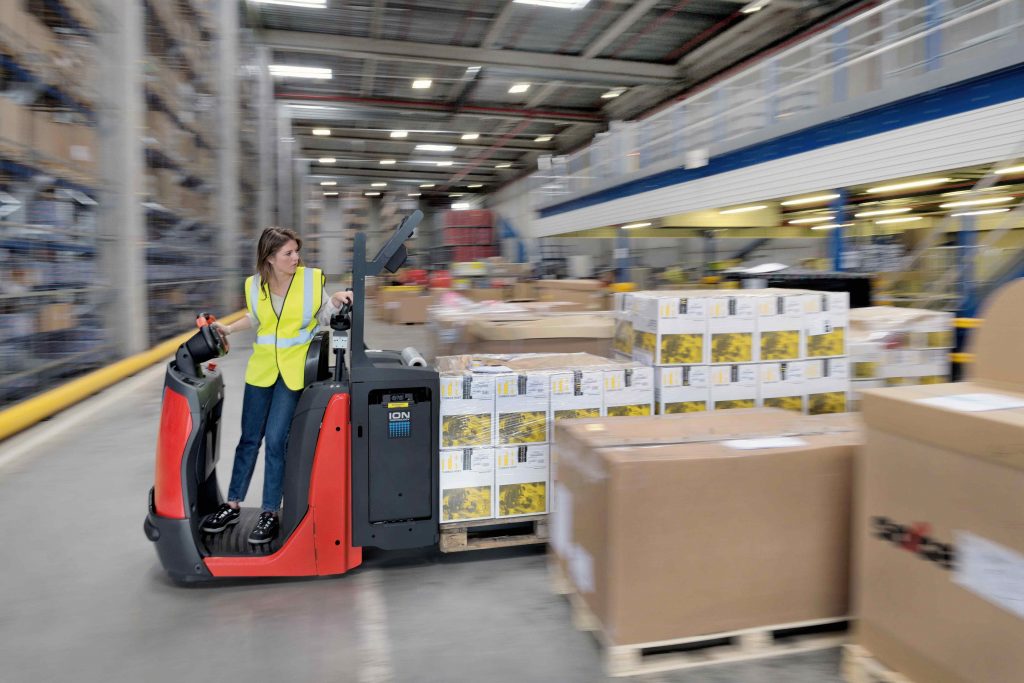 Driving up to the shelf, dismounting the truck, retrieving products from the shelf, loading them onto the goods carrier, climbing back onto the truck – and off to the next picking position: Manual picking is one of the most labour-intensive, piecemeal tasks in goods handling. Linde Material Handling says its latest N20 low-lift order picker generation improves all these work steps in one go. "The vehicle optimally supports the employee in all subtasks," says Linde Material Handling Product Manager Eloïse Lévêque.
This is made possible through a unique vehicle layout: With the Linde N20, the operator stands in front of the battery – rather than behind it as is usually the case in the industry standard version. This gives the driver a more immediate and therefore better visibility ahead. When leaving an aisle, for example, the driver sees oncoming vehicles sooner and consequently does not have to slowly inch his way forward.
This design principle also offers a manoeuvrability plus: The service space in front makes it easier to steer the unit through narrow aisles and past obstacles. "This increases safety and at the same time enables the ability to work faster and achieve higher pick rates," says expert Lévêque. The driver himself is protected by a massive cast steel front bumper.
Another unique feature of the Linde N20 is the fully suspended operator compartment which reduces the physical strain on the operator. Advanced damping technology absorbs vibrations and shocks that would otherwise have a negative impact on the performance and health of employees. "We have been able to reduce the driver's exposure to human vibration transmitted via the steering wheel and operator platform by around 30 percent," says Product Manager Eloïse Lévêque.
Other ergonomic features include a rounded backrest, cushioned knee protection and a height-adjustable steering wheel.