Haulier Switches to Electric Forklifts
9th October 2020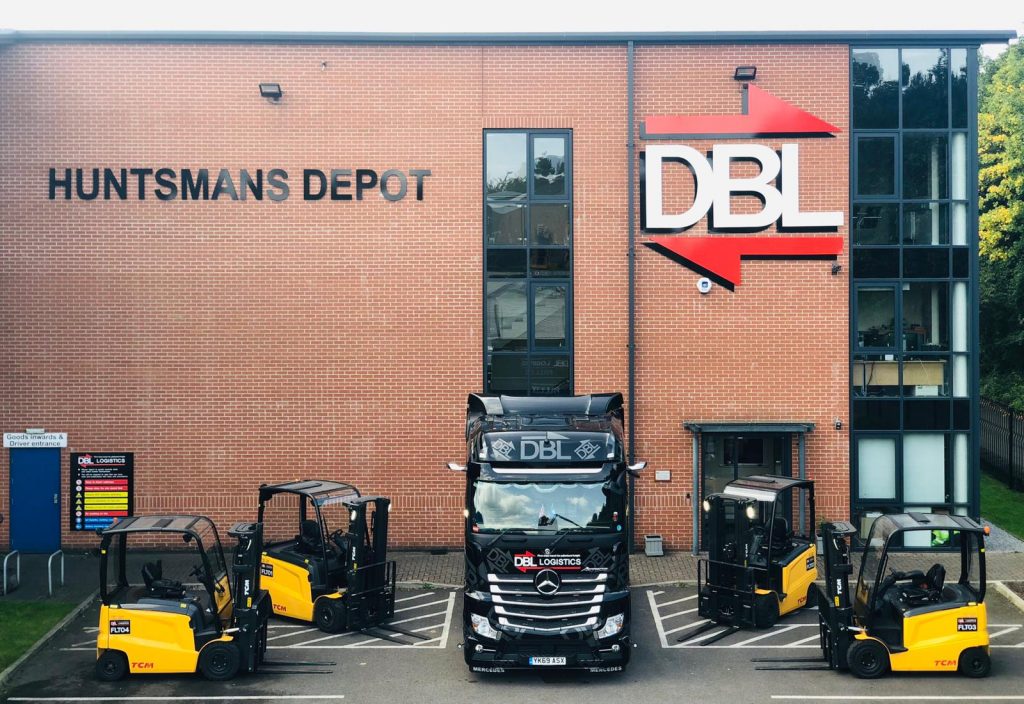 DBL Logistics made a decision to improve business performance whilst enhancing its green credentials by converting part of its forklift fleet from IC engine LPG to electric. Hoppecke Industrial Batteries helped the business to achieve this goal in partnership with CAM Fork Lift Trucks.
To meet the family-owned transport company's requirements Hoppecke worked closely with CAM Fork Lift Trucks to arrive at a cost-effective and ecologically sound solution. Five of the 80-volt TCM FBH25-FI 4-wheel counterbalance trucks in use at DBL's Sheffield warehouse have been fitted with Hoppecke's low maintenance 49.6Kw Trak Uplift Air batteries. The materials handling solution also incorporates Hoppecke's versatile and energy-efficient TCHF Air chargers. A shareholder of the Pall-Ex network, DBL Logistics is committed to reducing its carbon footprint and in 2013 installed solar panels on the warehouse roof of its custom-built facility. To meet its own environmental targets, the business made the decision to switch some of its gas-powered IC engine 2.5 tonne counterbalance forklifts to electric machines.
Gus Whyte, Hoppecke's Sales Director-UK and Ireland, says: "Like many businesses considering this type of conversion DBL had its doubts about the capabilities of electrically-powered trucks to support its busy and growing operation so took the time to assess what the materials handling marketplace has to offer. A number of equipment suppliers focused on the provision of lithium battery-powered electric machines without carrying out any detailed analysis of the DBL Logistics operation. CAM Fork Lift Trucks took a different approach and called us in to examine actual power requirements and help develop a solution that capitalises on the latest innovations in vented lead-acid battery technology."
An analysis of fuel costs showed that DBL Logistics could save more than £15,000 over a five-year contract by switching some of its LPG gas trucks to electric. The battery/charger solution developed by Hoppecke in partnership with CAM Fork Lift Trucks allows for programmed opportunity charging during busy days and peak requirements. In this way it guarantees to support the DBL Logistics operation, which includes pallet networking, general haulage and bespoke warehousing. Not only does the solution use tried and tested technology, backed by Hoppecke's guarantee of power provision, but it also came in at a much lower initial cost than many lithium-powered options.
Lewis Fox, Sales Manager at CAM Fork Lift Trucks, says: "When switching from IC engine to electric trucks the main consideration has to be whether the trucks can support the customer's operation effectively. For some applications a lithium battery solution is absolutely the correct call, yet for others it might not deliver the best combination of power availability and service life at a sensible price. As a manufacturer of all types of battery technologies Hoppecke is ideally placed to offer the right technology for logistics businesses of all shapes and sizes and in partnership with MHE suppliers can determine the most cost-effective solution." More battery news here: https://www.logisticsbusiness.com/materials-handling-warehousing/forklift-technology/the-tppl-battery-choice/