Austrian Battery Maker Guarantees Reduced Charging Costs
29th November 2016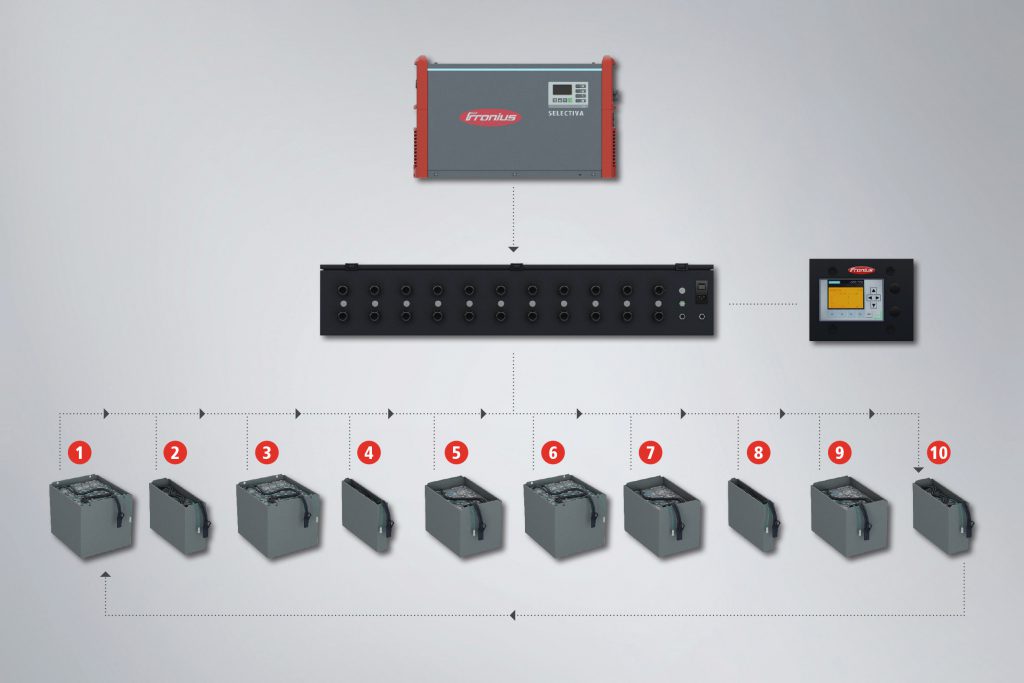 Guaranteed cost reductions for battery charging
Austrian battery maker Fronius has unveiled its suite of products to be displayed at LogiMAT in Stuttgart in March.
Fronius charging technology is used worldwide for the operation of electrically powered forklift trucks in intralogistics, or as a power supply for starter batteries of vehicles in production plants, showrooms and workshops. With its Ri charging process, the company says it has developed "the most advanced, efficient and gentlest charging process to date for lead acid batteries". The Austrians are also pioneers of alternative drive technologies, such as lithium-ion battery and fuel cells. Fronius supports its customers by analysing the current situation and the savings potential from the planning, design and commissioning of the optimum charging infrastructure through to maintenance and repair – always with the goal of sustainably optimising intralogistics processes to reduce costs.
On Stand 8C76/79 (Hall 8), visitors to LogiMAT can find out about the range of products offered by the technology leader. Fronius has extended the successful Selectiva family to include several new models in the 2kW and 3kW power categories. The chargers are designed for traction batteries with voltages of 24 and 48 volts. The innovative Ri charging process reduces overcharging to a minimum, as this causes high energy loss and harmful warming of the batteries. As a result the user benefits from significantly reduced energy consumption and a longer battery life.
Fronius has also developed the "Cool Battery Guide Easy" management and information system, which ensures optimal utilisation of the battery pool. A control unit connected to an LED strip on each charger intuitively leads the user to the battery that has been fully charged for the longest. This ensures that all batteries are used equally as often and have enough time to cool down. On their trade fair stand, Fronius will also display their fuel cells and lithium-ion solutions, both of which have significant potential for future drive applications in the intralogistics sector.
Fronius will also be presenting its Switch Box: a solution that ensures that batteries remain charged, even when they are stored for long periods. The Switch Box can be connected to a Selectiva battery charging system and has connections for up to ten batteries that are charged in one after the other. As soon as every battery has been charged in turn, the cycle is repeated until the batteries are removed. This prevents the harmful sulphation that arises from self-discharge, thereby increasing the service life in the long term. Such an innovative solution will be of particular interest to forklift truck dealers with their own rental fleet or battery dealers who have to store batteries for an extended period of time.
Using the free I-SPoT Calculator, Fronius provides operators with an overview of the ongoing operating costs associated with their forklift truck systems. By taking different parameters into account, such as the number of weekly charging cycles, electricity price, battery capacities and available charging times, Fronius can calculate the potential savings in terms of energy costs and CO2 emissions.
Meet Fronius at LogiMAT 2017: Hall 8, Stand 8C76/79