Alternative Fuelling for Diesel Forklifts
15th February 2023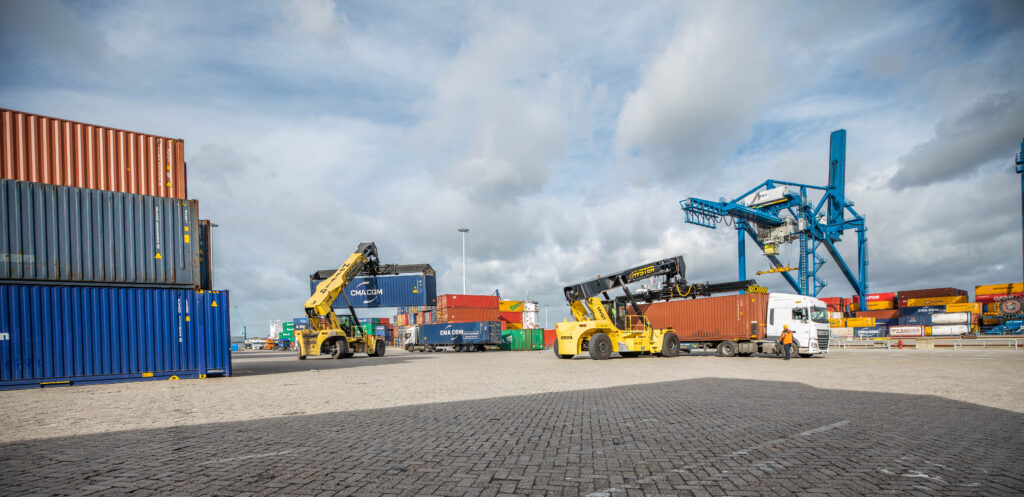 Hyster has introduced new, alternative engine fuelling options which enables its big trucks and A Series IC forklifts to use HVO 100 (Hydrotreated Vegetable Oil) according to the EN15940 standard. In addition, the H2.0-3.5A A Series lift trucks can use GTL (Gas to Liquid) and BtL (Biomass to Liquid) fuels. These alternatives to diesel may help reduce CO2 emissions by up to 90%, supporting businesses in lowering their carbon footprint.
"While electrification of higher capacity lift trucks is moving forward, it is not yet the right solution for every application," explains Rob Maris, Product Strategy Manager Big Trucks for Hyster Europe. "The initial cost of electric lift trucks along with the infrastructure and charging upgrades required can often delay adoption. And for the largest trucks, battery and hydrogen fuel cell technology simply isn't there yet."
"Switching to greener fuel types, such as HVO100, may offer a stop-gap solution for some businesses to reduce their carbon footprint while moving towards electrification," Rob continues. HVO is a paraffinic bio-based liquid fuel originating from many kinds of vegetable oils, such as rapeseed, sunflower, and soybean oil, as well as animal fats. It can be used in conventional diesel engines, pure or blended with fossil diesel (Petro diesel). However, some minor modifications may be required in the fuelling systems due to the ethanol content.
Hyster A Series models are also capable of running on GTL and BtL fuel types. GTL is an alternative fuel derived from natural gas, which may produce fewer emissions and pollutants than conventional crude oil-based diesel. BtL fuels are synthetic fuels made from biomass – generally from solid biomass such as firewood, organic waste and animal meal. They may reduce emissions of particulate, hydrocarbons, CO, and CO2.
Hyster A Series lift trucks can be delivered ex-factory, readily equipped for use with alternative fuels. To enable HVO 100 to be used with Hyster Big Trucks, Empty Container Handlers, or ReachStackers, an aftermarket kit has been made available.
The solution supports compliance with Tier III, Tier IV, and Stage V emissions regulations and can be easily applied in the field, or factory-fitted for new equipment. Nitrile Rubber (NBR) seals in the fuel system replaced with FKM seals; a fluorinated, carbon-based synthetic rubber with long-term resistance to the effects of ethanol. Current fuel lines and other components used already have good resistance to the long-term effects of HVO.
Depending on the application and duty cycle, a fuel economy reduction of up to 0 – 6 percent on Big Trucks is also possible, compared to regular diesel fuel. At the same time, using HVO100 has no negative impact on a lift truck's existing emissions improvement technologies, such as Diesel Oxidation Catalysts (DOC), Diesel Particulate Filters (DPF) or Selective Catalytic Reduction (SCR) systems. These alternative fuels also have no adverse effects on the durability of lift truck and container handler engine components, while delivering similar engine power output.
"Making HVO 100 a fuel option for Big Trucks is one of many Hyster projects relating to power options," says Rob. "We continue to explore and provide new solutions to help businesses manage emissions from handling equipment at every stage of the journey towards electrification."