10,000th Space Saving Flexi Truck Leaves Factory
4th November 2019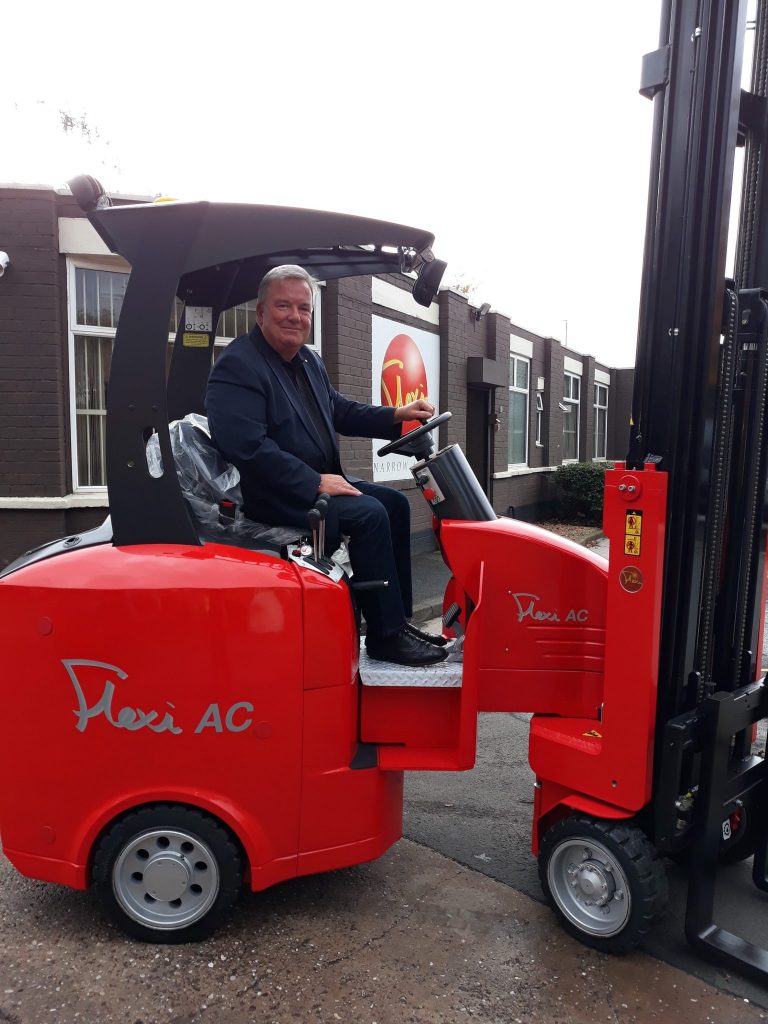 Narrow Aisle Ltd has produced its 10,000th Flexi warehouse truck. The landmark machine is a Flexi ACiON – the company's latest full digital control, very narrow aisle articulated model. It has been specified by a third party logistics (3PL) services company and will be deployed at a warehousing operation near Ljubljana Airport in Slovenia.
Narrow Aisle managing director, John Maguire (above), commented: "The production of the 10,000th Flexi VNA warehouse truck is a significant milestone in the history of our company."
He continues: "Since Narrow Aisle pioneered the concept of articulated warehouse trucks, articulated VNA technology has come squarely into the intralogistics solutions mainstream and, in the process, Flexi has become a world-renowned brand.
"These days, Narrow Aisle is a leader in the manufacturer of articulated warehouse trucks with customers as far afield as the USA, Korea, India, China and South Africa all operating Flexi trucks that have been designed and engineered at our UK manufacturing facility at Tipton, in the heart of the Midlands."
The Flexi's iconic articulated design allows the trucks to operate efficiently and safely within the narrowest racking aisles allowing more of a warehouse or distribution centre's space to be used for valuable storage locations.
"In today's logistics-lead global e-commerce economy the Flexi concept is exactly what many customers are looking for," says John Maguire.
The Flexi ACiON collection was launched at the recent IMHX trade fair in the UK and, with all drive, hydraulic and power-steering motor functions controlled digitally, the range is described as a 'tour de force' in articulated lift truck technology.
Full digital control means that all models are ultra energy efficient: regenerative energy produced every time the truck's mast is raised or lowered, as well as during forward and reverse travel and by movement of the steering wheel, feeds back to the battery to maximise the time the truck can perform between battery changes or charges. Noise levels are significantly reduced and steering and mast control operations – whether using the lift/lower or sideshift functions – are carried out with optimum precision at all times.