Fives Modernises La Poste Group's Network
23rd May 2023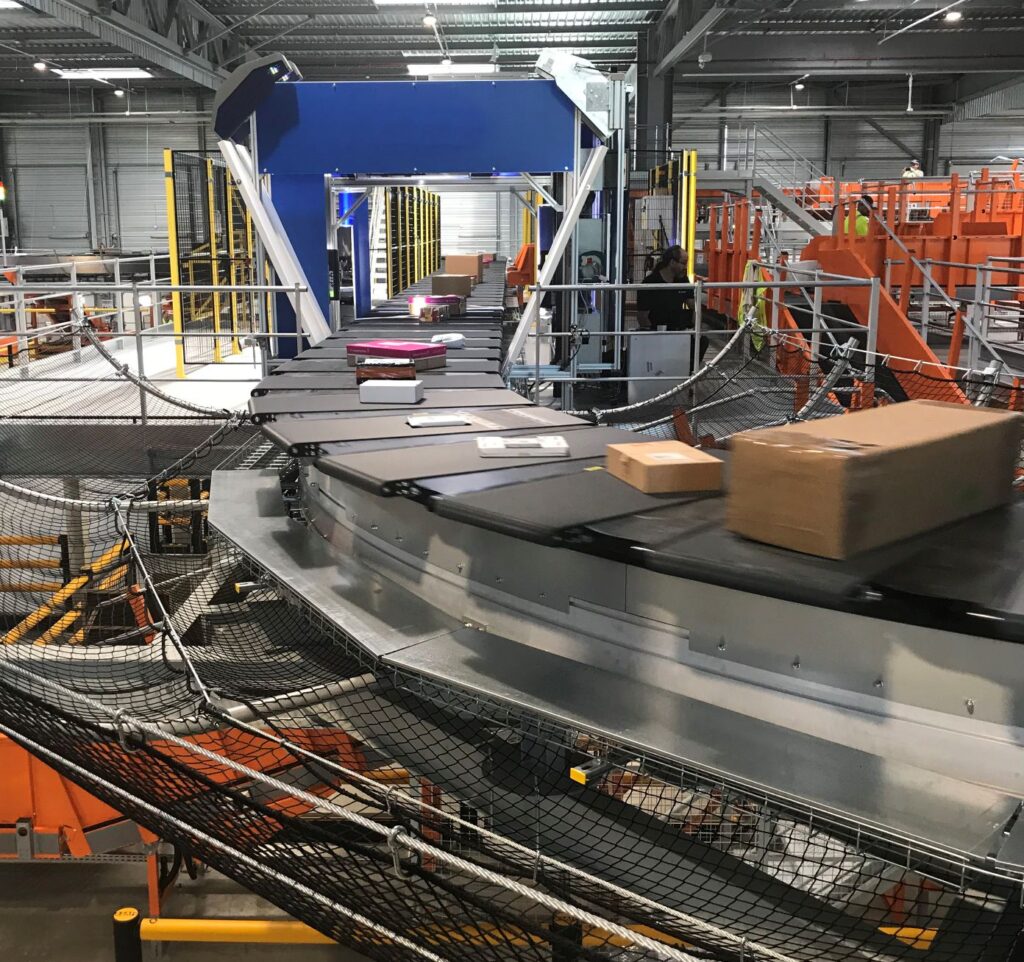 Fives, one of the world's most preferred partners for transforming supply chain facilities, has once again been chosen by La Poste Group for continuing the modernisation of its Colissimo network. This new project, which illustrates its confidence in Fives' turnkey handling solutions, is part of a vast programme to renovate its parcel delivery network.
In 2017, Colissimo, the parcel delivery brand of La Poste Group, began a renovation programme covering its overall delivery network in France. This programme included the renewal of existing logistics facilities as well as the setting-up of new sorting systems to enhance the delivery service within and outside France.
Since the beginning of this ambitious plan, Fives has been playing a key role through the design and installation of handling systems in Douvrin and Les Arcs-sur-Argens, and in participating in the realisation of the sorting solution in Pontcharra. All those systems are already handed over and fully in production since 2019 and 2020 respectively.
These successful completions have driven Colissimo to select Fives again for equipping a new handling system in Rouen, Normandie: the two companies have been collaborating for several years in various projects based on the highly-valued GENI-Belt technology muchly appreciated for its intrinsic reliability and accuracy.
Fives' engineers have designed the final system layout in collaboration with Colissimo's experts to come up with the best possible solution that complies with both functionality expectations and customer's budget.
The system will be equipped with two overlapped GENI-Belt cross-belt sorters with a length of more than 1km, several GENI-Feed high-speed induction lines and hundreds chutes to feed minivans, roller cages and trucks to deliver parcels locally and internationally.
Scalable solution
In summer 2024, Colissimo will be able to sort more than 300,000 items a day in its Rouen Normandie's hub. However, we know that nowadays parcel flows are unpredictable: for this reason, Fives has designed a scalable solution that can increase the system capacity up to 116% of its nominal throughput with the minimum effort and investment.
"We are proud to collaborate once again with such an important player as La Poste Group," states Benjamin Le Moult, Sales Manager & Key Account Manager GeoPost at Fives Intralogistics SpA. "After many projects completed for La Poste Group seeing that they trust again in our company, illustrates that the expertise collected in all these years of activity and the efforts we have made to fine-tune our technologies, have paid off."