Ferag shows efficient fulfillment technology at LogiMAT
20th April 2022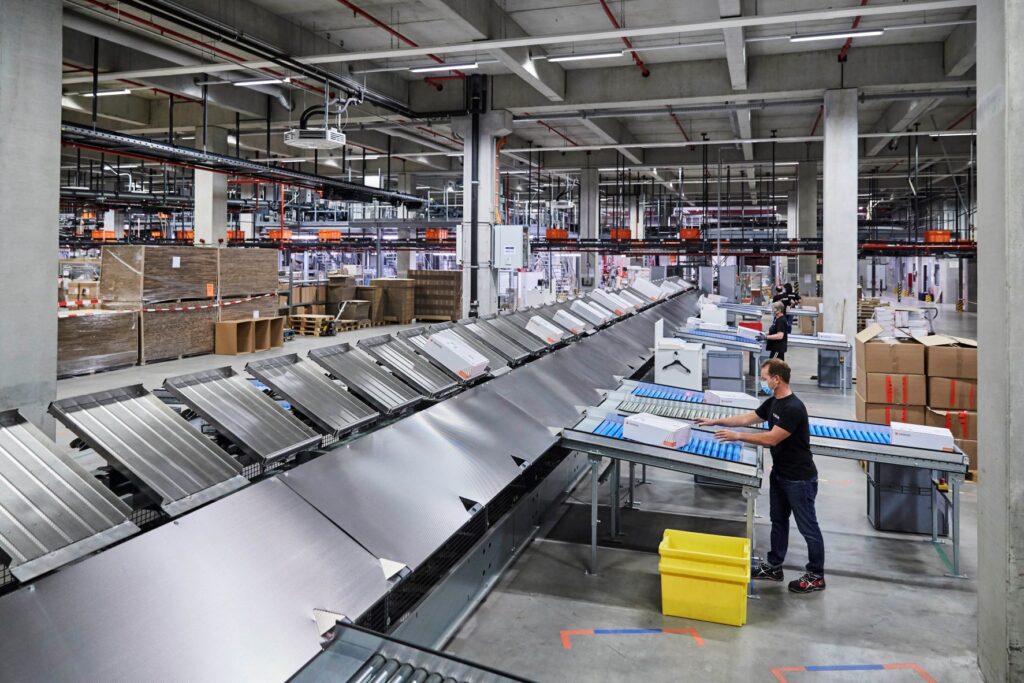 Intralogistics specialist Ferag, based in Hinwil, Switzerland, is presenting its combined Skyfall pouch sorting solution and automated storage system at this year's LogiMAT trade fair in Hall 3, Stand C05. By directly connecting storage to the pouch sorter the entire system improves throughput and increases efficiency. Ferag is also giving a live demonstration of the Denisort Compact modular vertical sorter with downstream transport robot.
The focus of the presentation by Ferag AG at this year's LogiMAT in Stuttgart will be on the #perfectmatch. The company will show that, even when multiple applications are involved, the right combination of existing intralogistic solutions can offer customers clear added value. In particular, the demonstration will be geared to the e-commerce and retail areas, but interesting innovations will also be presented for the B2B and 3PL sectors as well.
Skyfall accelerates the overall order fulfilment process
Visitors to the company's booth will be mesmerized by the insights into the highly powerful Skyfall pouch sortation system. The system allows Ferag to demonstrate its role as an innovator and an integrator. Current concepts are optimised with the addition of flexible new approaches.
As a response to the sharply increased demands of modern distribution centres, the combination of well-known storage solutions and reliable overhead conveyors has also proven to be successful for higher loads and product volumes. In particular, increasing product diversity (SKUs), more detailed order structures, accelerated delivery and return processes and constant cost pressure in e-commerce present major challenges for service providers.
Ferag offers a direct connection from the sorter and buffer system to any storage system and a sophisticated order picking principle known as wave picking. The public will learn more about this #perfectmatch at Ferag's presentation in Hall 3, Stand C05.
Modular, efficient and practical
The Denisort Compact logistics solution provides highly efficient sorting services for incoming goods, order picking, shipping, the integrated return process and cross-docking. Of all the flexible tray sorter's advantages, on first inspection the system's modular design stands out. The standard modules provide a compact form that can be expanded with any additional elements. This concept enables quick assembly of pretested modules and thus immediate commissioning of the system.
In particular, an evaluation of the sorting system's performance reveals improved efficiency. The induction station can be operated automatically and combined with feeder belts. But the area where the #perfectmatch is most obvious is the unloading area. The sorted containers are immediately sent to the next station by an automatic guided vehicle (AGV), which visitors to the trade fair in Stuttgart will be able to see for themselves in person.