Europe Snacks revolutionises warehouse operations
30th August 2021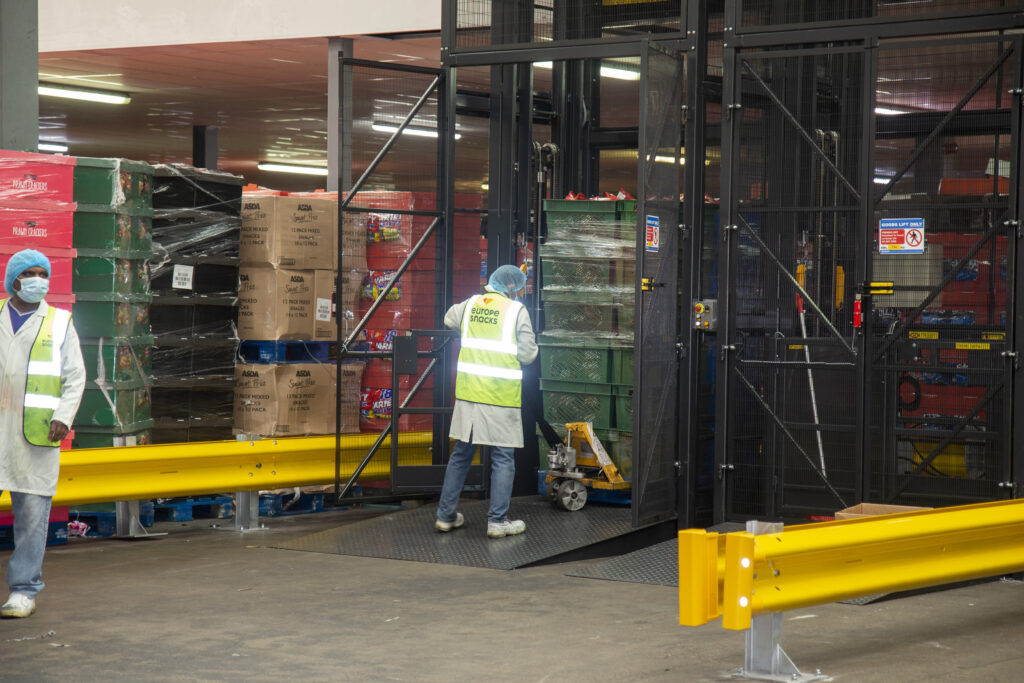 Europe Snacks, a major European snack company, has overhauled its warehouse operation in London putting employee health and safety at the heart of its design.
The aim was to improve how goods were stored and moved within the warehouse. This had previously been done with forklift trucks, and although this was efficient, there was a belief that using bespoke mezzanine goods lifts to easily and quickly move the goods between floors would deliver an even more efficient system.
Europe Snacks operates on a 24/7 schedule, and our task was to provide the solution to lift pallet loads, weighing up to 750kg to the upper mezzanine level on a high-intensity duty cycle.
The whole project, from concept to final installation, took just 12 months. Comprehensive training for Europe Snacks' diverse workforce was also provided. Ben Francis, UK Distribution Manager, said: "I was particularly impressed with the training that was provided. It was instructional, but very clear and that's essential for our workforce. Their safety in the warehouse is a key consideration."
Scissor Tables UK designed, manufactured and installed customised lifting platforms to move goods up to the mezzanine floor, providing an ergonomic solution for warehouse staff. The goods lifts are also operated using a single touch control making them even more efficient to use.
The mezzanine goods lift has integrated both lower and upper levels as a means of transporting pallets of crisps goods between production to Goods Out. The lifts were surface mounted, removing the need for pits ensuring building work was kept to a minimum.
As identified in initial consultation, reducing the activity of the forklift within Goods Out has been fulfilled – increasing safety for employees.
Francis continued: "There's no doubt this has been an investment for the future in our warehousing capabilities. But it's also been a real sign of our commitment to the staff's health and safety – this investment has led to a boost in morale across the whole warehouse.
"These two hydraulic goods-only lifts have revolutionised our warehouse logistics. We are now able to move our goods in a much more structured way, creating a safe and efficient environment for our colleagues. It's been so successful, we're considering installing similar solutions at our other warehouses across the UK."