Enhanced Processes for Spanish 3PL Operator
21st June 2023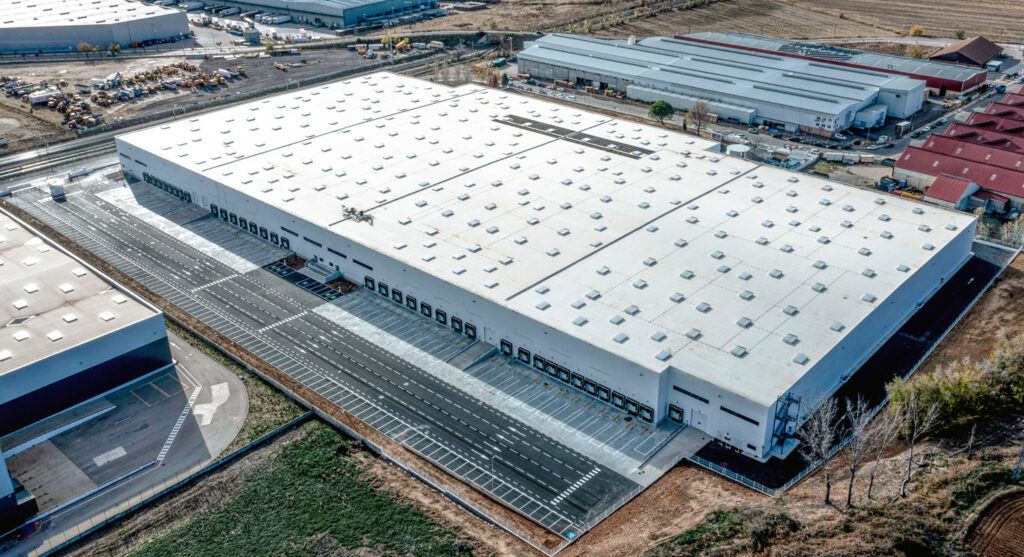 Third-party logistics operator Factor 5 recently commissioned a goods-to-person solution featuring an AutoStore™ automated storage and picking system provided by intelligent automation solution provider Dematic. The solution enhances its order process for perfumes and cosmetics products with the aim of boosting sales and strengthening its ability to compete in the long term. The solution went live this past March at Factor 5's Alovera site northeast of Madrid.
Headquartered in Spain's mid-section in Guadalajara, with 2,000 employees and over 400,000 square meter of warehouse space, Factor 5 is one of Spain's leading third-party logistics operators.
According to Maria de Jesús, the Supply Chain director at Factor 5, Dematic was selected for its flexibility, global reach and reliability. "We wanted an international technology partner who could offer us a selection of solutions that meet the needs of customers looking to transform their supply chains and looking for increasingly efficient and scalable logistics operations to reduce costs and accommodate growth of online sales. And we wanted a solid service partner who would be there for us to support our own growth projections for the coming years."
Factor 5 opted for a modular automation solution from Dematic, which features a high-performance storage system that is easily scalable, has very low energy consumption and provides excellent inventory security. The solution significantly reduces the amount of space required for storage and improves order preparation process times. The project got underway in March 2022 and was completed in just under 12 months.
Dematic Software manages and runs the entire automated system. The AutoStore™ automated storage and picking system includes nearly 4,400 containers for storage and seven R5 robots for collecting and delivering the containers with the requested items to one of five workstations where operators collect the items to complete orders. The goods-to-person concept is anticipated to substantially increase productivity as Factor 5 employees no longer need to cover long distances to collect individual order items.
"Our goal has been twofold with this project. Of course, we wanted to deliver a robust solution to Factor 5 that meets their requirements from top to bottom, but we also wanted to establish a strong relationship with them that provides added value where they view Dematic as a reliable technology partner for the long term", explains Sonia Bello, Sales Director at Dematic Iberia.
Santiago de Vicente, CEO at Factor 5, states, "We are convinced that the Dematic solution perfectly meets our business needs, and as we face an increasingly complex market, Dematic can provide advanced and structured technology solutions to support our company's growth and development in the years to come."
Dematic designs, builds, and supports intelligent automated solutions empowering and sustaining the future of commerce for its customers in manufacturing, warehousing, and distribution. With research and development engineering centres, manufacturing facilities, and service centres located in more than 35 countries, the Dematic global network of over 11,000 employees has helped achieve successful customer installations for some of the world's leading brands. Headquartered in Atlanta, Dematic is a member of KION Group, one of the world's leading suppliers of industrial trucks and supply chain solutions.