Work Underway on DPD's New £150m Super Hub
19th June 2019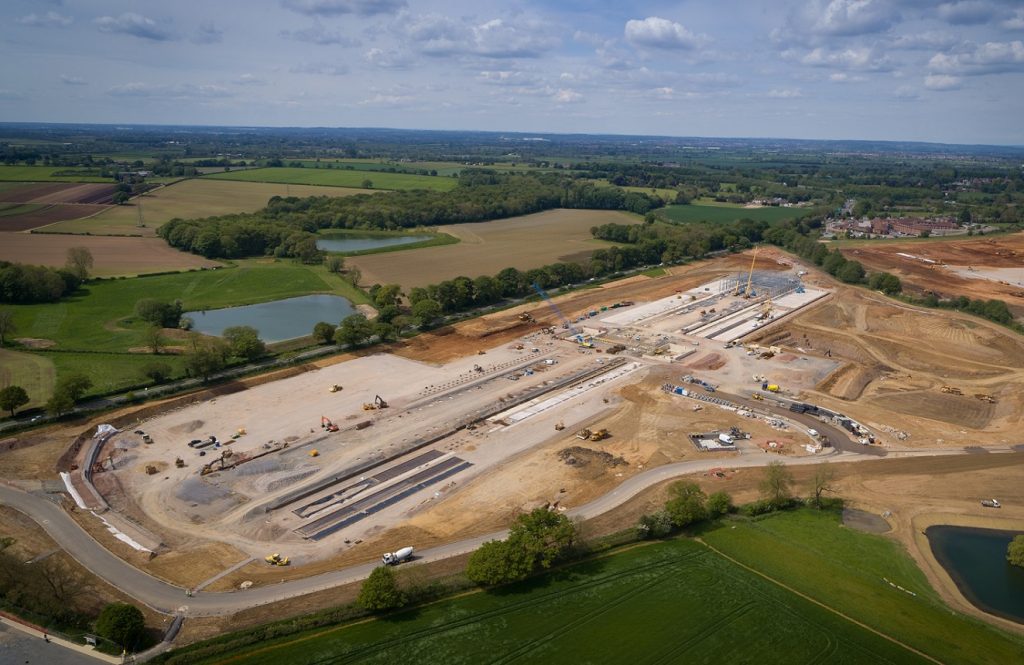 Work on DPD's new £150m state-of-the-art parcel hub in Hinckley, Leicestershire is well underway. Aerial footage shows the giant footprint of the 276,454 sq ft main hub building and infrastructure work taking place on the rest of the 39 acre site.
The new hub will be DPD's fifth in the UK and the largest domestic parcel hub in Europe. It will be located close to J1 of the M69, as part of the 82 acre Hinckley Park development, being delivered by IM Properties. The new facility will be just 2 miles from two other key DPD sites in the area; Hub 4 and the firm's International Gateway, both of which opened in Sketchley in 2015.
The Hub 5 site is the size of 22 football pitches and the main hub building is 502 metres long and 40 metres wide. It will be DPD's most secure and technologically advanced hub, fitted out with the very latest fully automated sortation technology, the optical character recognition software to automatically scan address information, over 300 security cameras and more than 3,000 metres of conveyor. When fully operational in 2022, the giant hub will be able to sort 72,000 parcels per hour.
The new film, which clearly shows the foundations of the new hub and the structure beginning to take shape, can be viewed here: DPD Hinckley Hub 5 film