UK's "Biggest Deepfreeze" Opens in Wakefield
18th September 2018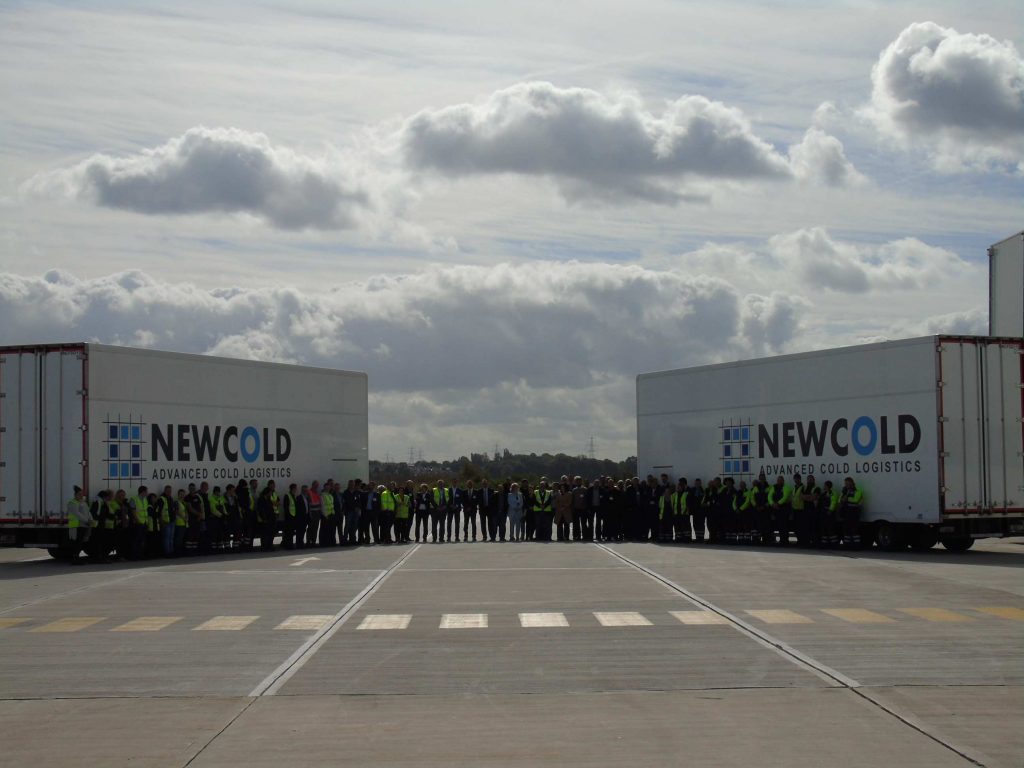 NewCold has unveiled its newly-completed deep frozen storage and distribution centre which, says the company, is now the largest of its kind in the UK.
At the grand opening in Wakefield, customers, dignitaries, staff and well-wishers gathered on the 16.5-acre site to mark the occasion and hear from NewCold's Country Director, Jon Miles, regarding the impressive facts and figures surrounding the new storage and logistics facility.
"Today see's the culmination of 6 years dedicated work and the opening of a food-handling facility which, in terms of size, performance, sustainability and low energy consumption, raises the bar to new heights – until now, not seen in the UK," said Miles.
The Wakefield plant will handle 3,000,000 pallets annually and with a total volume of over 4 million cubic metres, the giant deepfreeze has the capacity to store 143,000 pallets – at a constant, minus 23 degrees. 175 pallets come in and out every hour and just five minutes is required to unload NewCold's bespoke-designed moving floor trailers.
Featuring some of the most advanced automated technology of its kind anywhere in the world, the NewCold plant is fully automated and minimal handling maintains product temperature, at all times. The operation is driven by Davanti software which has been improved year on year specifically to get optimum use of the automation. Furthermore, the dispatch bays are deep-frozen, whereby many conventional stores are chilled.
"Not only does the facility operate at around 50% of the energy consumed by conventional deep-frozen storage sites," adds Miles, "but also, given the proximity to the motorway network, 90% of NewCold's delivery points can be reached and returned from within a driver's shift. This improves customer service and keeps 'food miles' to an absolute minimum."