Tokyo Logistics Facility Acquired in joint-venture
6th August 2020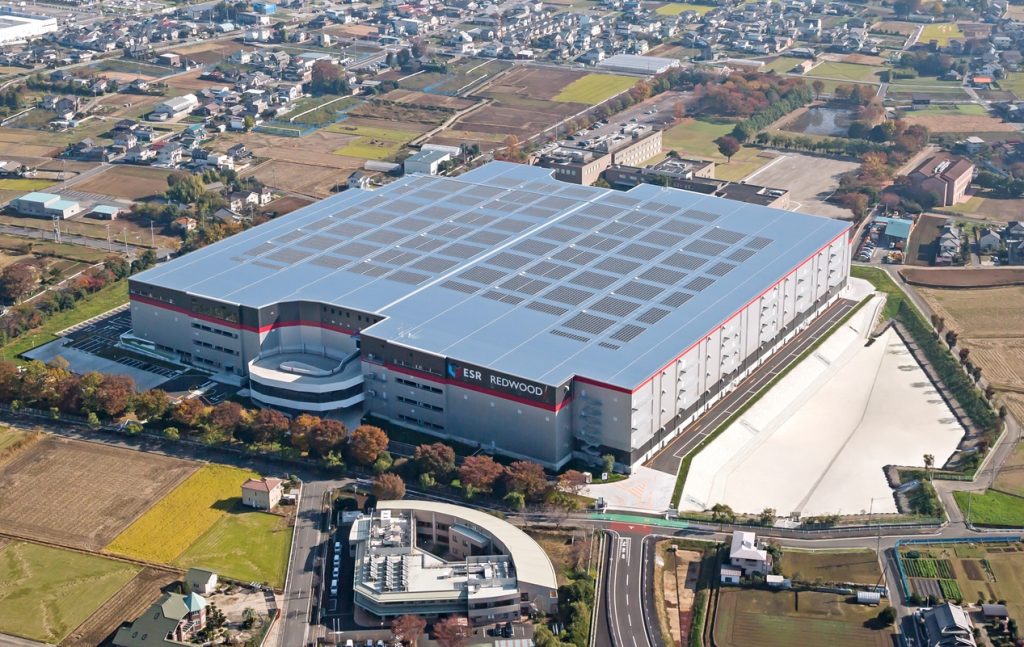 AXA Investment Managers – Real Assets, a leading real estate portfolio and asset manager in Europe, has announced that it has completed, on behalf of clients, the acquisition of a ¥39 billion (€330 million) logistics facility in Tokyo, Japan. The acquisition was completed as part of AXA IM – Real Assets' long term joint venture with ESR, a leading Asia-Pacific logistics real estate platform, with whom it established a local partnership in 2018.
The 142,000 sqm standalone asset, ESR Kuki, is spread across four storeys with double ramp access to the first three floors. Completed in 2018, the state-of-the-art facility was built to the highest specifications and meets the latest ESG standards (CASBEE A certification), as well as being energy saving compliant. The asset benefits from a human-centric design with plentiful amenity space for workers, such as children's day care centre, and access to 241 parking spaces. ESR Kuki is occupied by six institutional quality logistics tenants.
Located in the North-Eastern area of Saitama prefecture, north of Tokyo's CBD, the facility benefits from strong transport infrastructure with easy access to the Tohoku Expressway and Ken-O Express. The Tohoku Expressway provides direct access into Tohoku district and the Metropolitan Inter-City Expressways, which were built and extended to connect with the various outbound expressways and providing easy access and coverage of the entire Tokyo CBD, making it a strategic logistics location.
The acquisition adds to AXA IM – Real Assets' Japanese logistics platform which comprises a six asset portfolio acquired on behalf of clients last year for a total consideration in excess of ¥100 billion, as part of its Japanese joint venture with ESR. The joint venture will seek further investment and development opportunities diversified across Japan's gateways cities, targeting large high quality modern logistics facilities which have the ability to deliver secure income returns over the long term.
Laurent Jacquemin, Head of Asia-Pacific at AXA IM – Real Assets, commented: "This acquisition is a significant addition to our existing Japanese logistics portfolio, which is well positioned to benefit from the solid fundamentals underpinning the continued growth of the third party logistics market. The demand for modern logistics space in this market is likely to remain strong due to tight supply and we are confident that this, coupled with the continued growth of e-commerce, will enable us to deliver secure income returns over the long term for our clients, alongside our joint venture partner. AXA IM – Real Assets has a strong conviction in the logistics asset class globally due to the fact that it is supported by a number of structural demand drivers which, added to widespread levels of undersupply, we believe will underpin growth in income and capital returns on behalf of clients."