Three is a magic number: Triple partnership delivers intermodal success
13th August 2015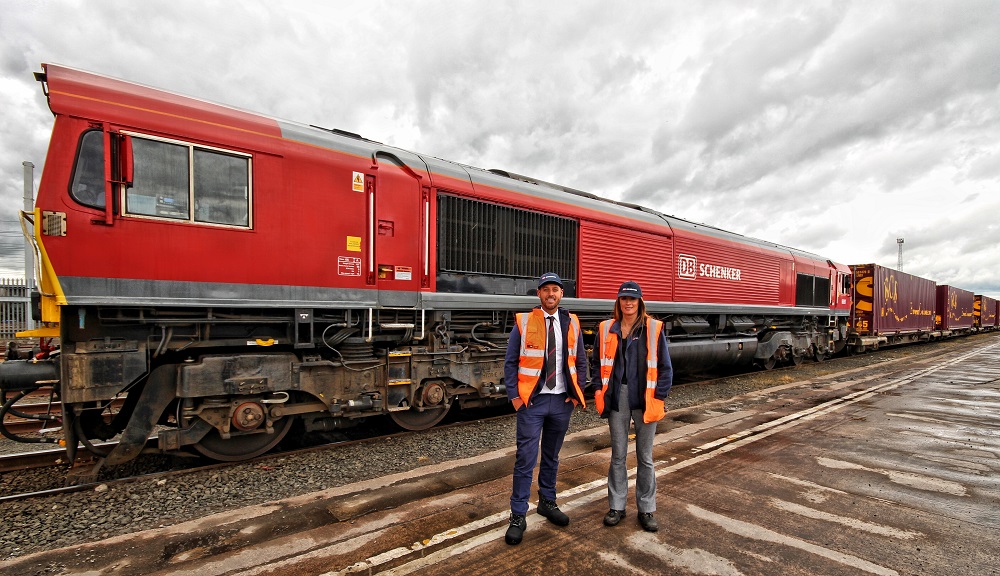 DB Schenker Rail UK and PD Ports have launched their first rail freight service from Teesport in Middlesbrough to Mossend and Grangemouth in Scotland.
The maiden voyage, the first of a daily round trip service, left Teesport on Monday 3rd August.
The service will offer a full train with 40 containers to and from Scotland each day (Monday to Friday). ECS European Containers has taken a commitment on a fixed number of 45 foot HC (High Cube) containers to support this service.
DB Schenker Rail UK and PD Ports worked together to deliver the service, which is thought to be the first time that a rail freight company has partnered directly with a port to serve the intermodal sector.
Dino Vecchione, Account Manager at DB Schenker Rail UK and Project Leader for the service, said:

"We always strive to develop new and innovative ways to offer tailor made solutions to our customers. This partnership, which we believe to be unique in the market place, is testament to this and demonstrates what can be achieved when a rail operator, box operator and port operator work together to achieve the same goal.


"This maiden voyage saw the first of a regular, daily round trip service by rail, which will also help to ease congestion and lower CO2 emissions by providing a cost effective and robust alternative to road transport."

Arthur Koutstaal, Chief Operating Officer at ECS European Containers, said:

"ECS European Containers is committed to developing its European Rail corridors, and 38% of our volume is already moved by rail. We are supporting this multimodal initiative as we see it as an extension of our fast and secure European Connections. PD Ports has taken the right steps to create this corridor".

Geoff Lippitt, PD Ports' Business Development Director, said:

"We are delighted to see the commencement of the first daily train service connecting Teesport to Scotland, further enhancing our position as the Northern Gateway for containerised goods destined for the north of the UK.


"This new service truly demonstrates how this type of collaboration can prove highly effective and deliver real benefits for shipping lines and intermodal customers from both a commercial and environmental perspective."