Temporary Warehouses "Should be Part of Contingency Planning"
1st November 2017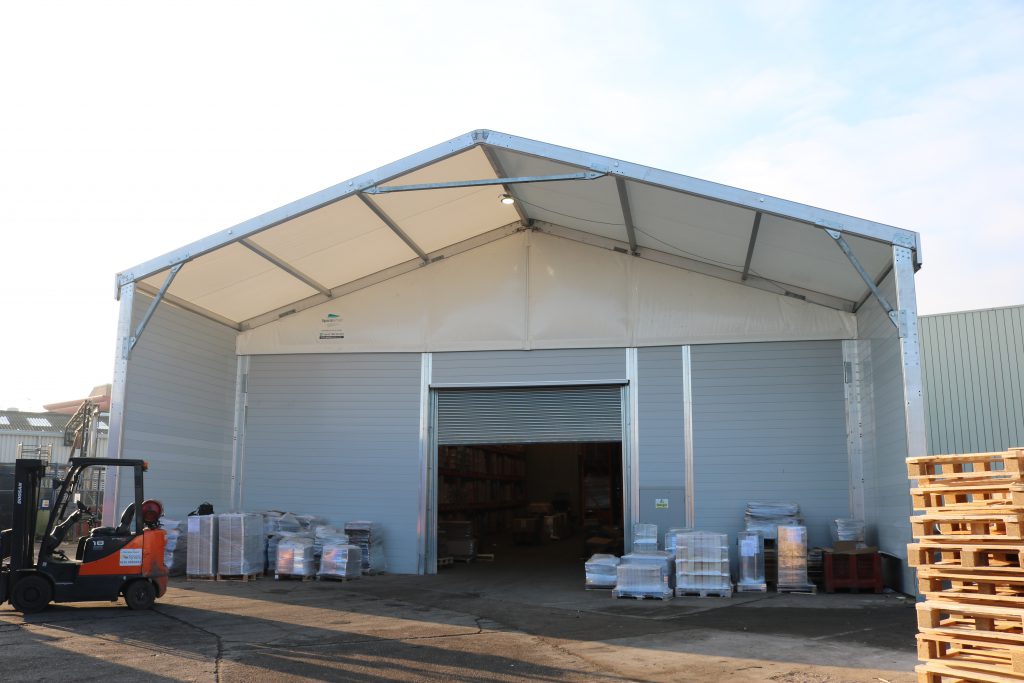 When everything in your business is running smoothly, planning for an emergency often falls by the wayside. This is perfectly normal and to be expected. After all, why would you set time aside to consider a disaster relief building when you're so busy with the day-to-day duties of your successful business? This is where, in the unfortunate event of an emergency, temporary warehousing from Spaciotempo can provide a welcome stop-gap solution.
In the case of Rondo Foods, contingency planning proved vital when a fire destroyed 400 square feet of their production facilities. They contacted Spaciotempo in their search for a temporary warehouse, in a bid to salvage their business and create essential storage facilities. Equally, the team at Wilmslow Garden centre hadn't banked on a fire destroying their goods either, and needed an emergency building erected on their site in Cheshire – fast.
In another case, when 70 firefighters were called out to tackle a blaze which ripped through the greenhouses at Wilmslow Garden Centre, fast action was needed to bring in a disaster relief building.
During a busy trading period leading up to Christmas, Wilmslow Garden Centre needed a speedy temporary solution which would keep the business moving until a permanent replacement could be built. Recognising the urgency of the situation, our expert disaster recovery team were quickly on the case, and installed a completely bespoke temporary building within just five days.
Wilmslow Garden Centre not only needed storage facilities, but a fully-functioning environment for staff and customers. A light and roomy disaster relief building was quickly installed, with sturdy windows and doors, a temporary kitchen space, toilet facilities, cash office and canteen.
Wilmslow Garden Centre was soon able to reopen its popular coffee shop, and was back to selling craft and garden supplies in no time at all. The temporary shelter was installed with full heating too, so as the weather changed during the winter months, staff and customers remained in a comfortable environment.
Not only were the team at Wilmslow Garden Centre overjoyed with their temporary building, long-serving customers of the garden centre and coffee shop were pleased with the solution too – particularly at a time when demand for Christmas supplies and craft products was high.