Temporary Buildings Specialist Completes Projects For Roof Systems Provider
28th September 2016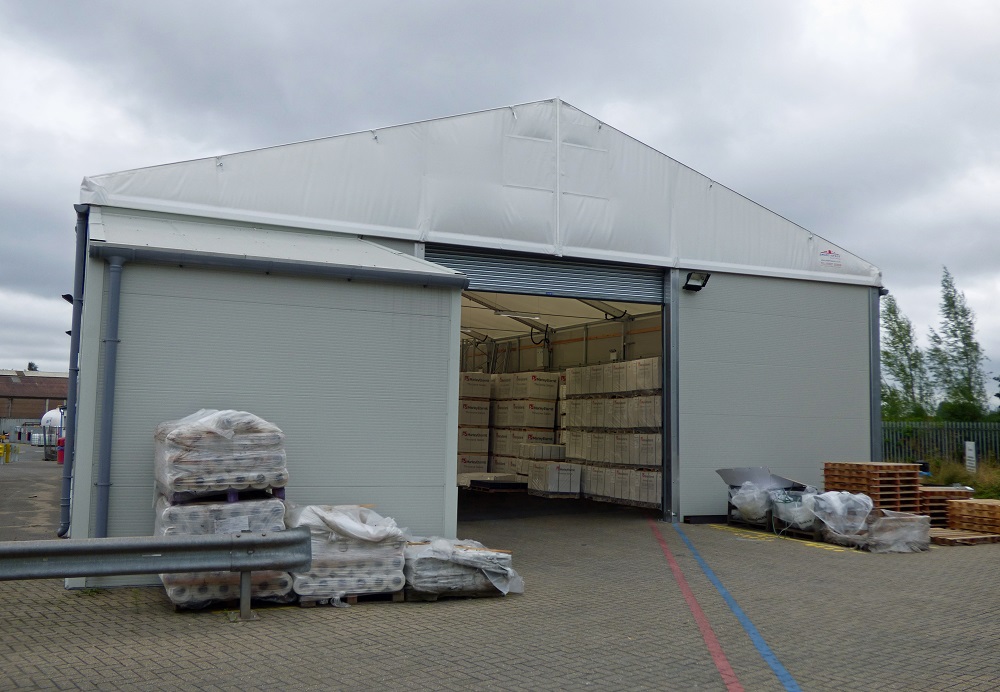 One of the UK's leading manufacturers and installers of temporary, semi-permanent and permanent buildings has completed two projects for Marley Eternit, the leading provider of roof systems to the UK construction industry.
Smart-Space has designed and built a clip and slate store and an engineering store at Marley Eternit's manufacturing and distribution site in Beenham, near Reading. The buildings form part of a major £3 million investment at the location, which will see the company increase its production capacity and enhance customer service through a comprehensive reorganisation of the facility.
A 15m by 30m clip and slate store with five metre eaves, a thermal roof and composite walls was completed within two weeks. The weather-proofed storage area is more easily accessible both for suppliers and for customers, expands the yard storage area and significantly reduces the amount of movement on-site associated with collections and deliveries.
The new 30m by 15m engineering store, which is fully insulated with 100mm composite roof panels and 80mm insulated walls, replaces a much older, smaller main store. Built in three weeks, the store includes a contractor's office and a mezzanine level. It is twice the size of the original and consolidates the storage of all parts, which were previously held in several locations for the five production lines.
The old store will be demolished to make way for a new building, which will house a new curing chamber and racking system that will significantly extend the site's production capability. In addition to the production capacity benefits, the results of the development include enhanced spares availability, a reduction in plant downtime and greater delivery efficiencies.