Schaefer's Storage Solution for Keltruck
5th March 2015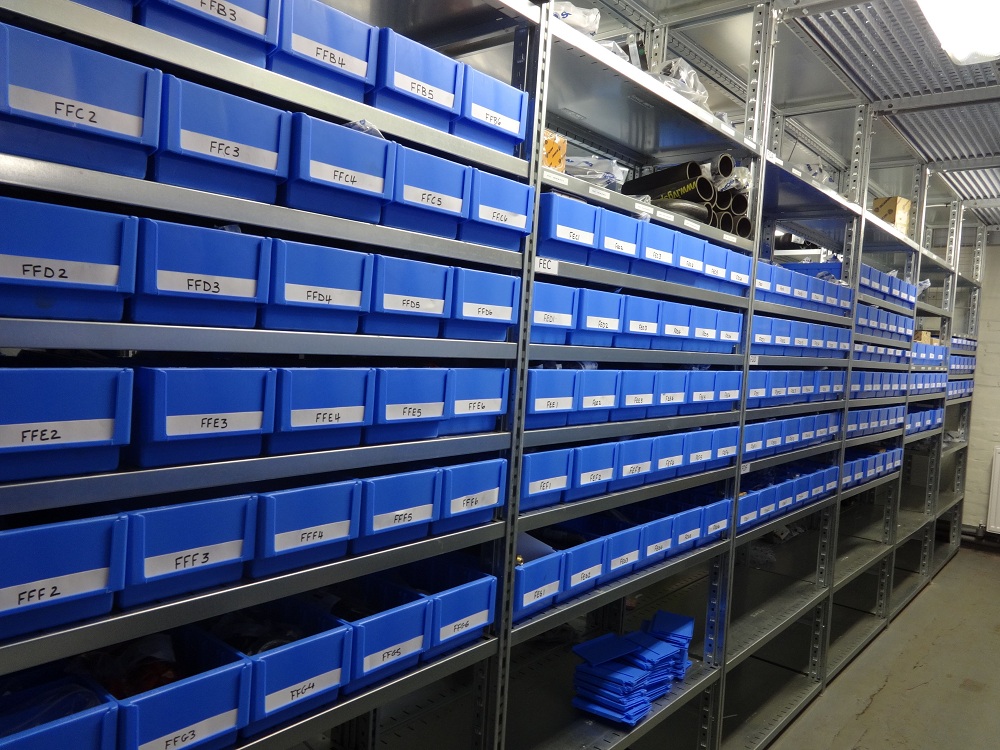 SSI Schaefer has provided Keltruck, the largest independent Scania dealer in Europe, with a two-tier shelving system at its location in Cardiff.
Keltruck serves customers in the Midlands and South Wales from 21 locations. As well as supplying new and used Scania vehicles, Keltruck provides round the clock operational support to more than 3,000 customers operating Scania trucks, buses and coaches across the UK.
With a full range of Scania spare parts and accessories to store, Keltruck needed to ensure that storage space was used to the greatest efficiency. To maximise the use of available space, SSI Schaefer built a two-tier shelving system with access stairs and mesh walkways. The shelving was complemented by SSI Schaefer's RK storage containers to best utilise the available shelf space.
Ismail Egal, Regional Parts Manager at Keltruck Ltd, said: "We chose SSI Schaefer because they supplied a quality product, which was competitively priced and suited our needs perfectly. It is also an easy system to maintain. Scania is premium product and is synonymous with quality and service as is Keltruck and we wanted to be associated with SSI Schaefer which is well known in the motor industry for its quality and professional service. The R3000 two-tier has enabled our Parts Department to effectively reduce the size of the warehouse, at the same time creating space for further expansion. With the adaptability of the system we are in a position to stock more parts to further enhance the service we provide to our customers."