Remaining units taken at Madrid logistics park
22nd September 2022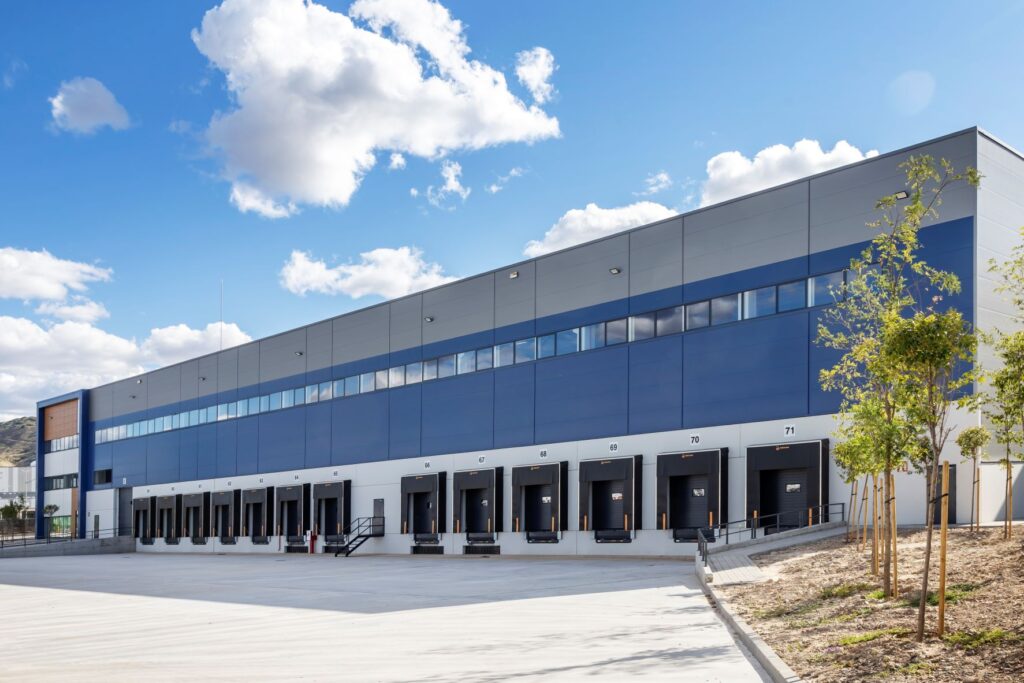 Delin Property, the fully integrated European logistics warehouse specialist, has leased to Maersk Logistics & Services the two remaining units at Alcalá East Madrid Park, its greenfield development in the established Alcalá de Henares distribution hub serving the Spanish capital.
The subsidiary of A.P.Moeller – Maersk, one of the world's largest shipping groups, has agreed to lease a total of 21,000 sq m in the second building of the park developed by Delin Property following its purchase of the site in late 2018. Alcalá de Henares is 40km from central Madrid and Delin Property's park enjoys excellent connectivity through two accesses onto the A2 motorway to Zaragoza and Barcelona, in North East Spain.
Alcalá East Madrid Park comprises two warehouses, which have been divided into smaller units to provide a total of 45,700 sq m of leasable space. The occupiers of the park's other units include third-party logistics provider arvato-Bertelsmann and Conforama, the home furnishings retail chain. Each building provides 12.2m of free storage height, office space and are certified as "very good" by BREEAM.
The project is part of Delin Property's investment strategy in Spain, which to date has involved developments in prime logistics locations in Greater Madrid. Its other investment in Spain is in the South Madrid Logistics Park project in Ilescas, where it is scheduled to deliver the second of three buildings in early 2023.
Rob Reiskin, CEO of Delin Property, said: "Completing the lease-up of this development is a major milestone for our development strategy in Spain, where we've had a team on the ground since 2018. We like the fundamentals of the Spanish market and are actively looking for opportunities to broaden the portfolio by acquiring well-located, income-producing assets. The new pricing environment in which we find ourselves will certainly help in this regard."