Real Estate Projects Under Way Near UK's A14
20th April 2018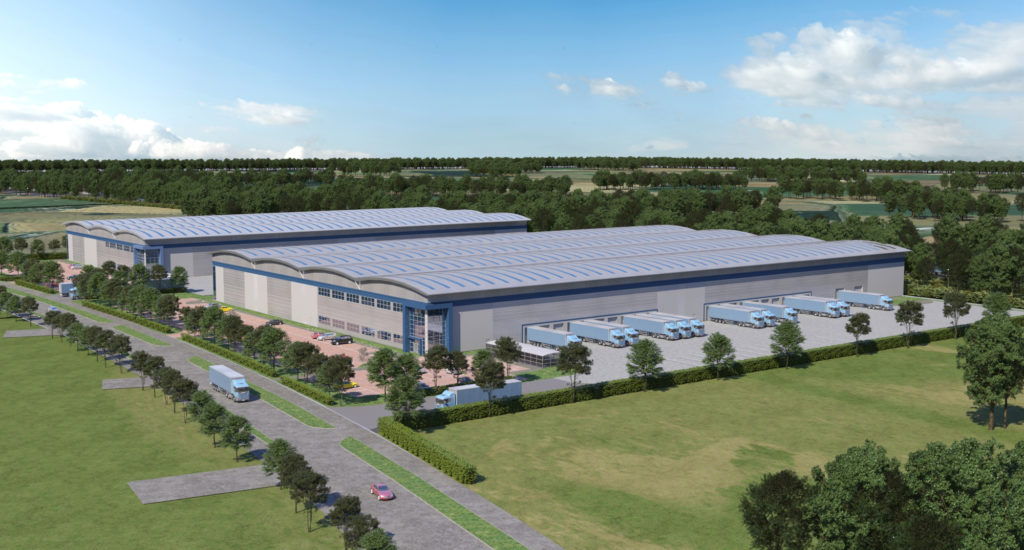 Jaynic and PGIM Real Estate have partnered to develop two logistics units at Suffolk Park, Bury St Edmunds, Suffolk (UK), with a gross development value of £35 million, with a £21.5 million loan facility provided by PGIM Real Estate, acting on behalf of institutional investors. PGIM Real Estate is the real estate investment business of PGIM, the $1 trillion global investment management businesses of U.S.-headquartered Prudential Financial, Inc.
A £13m contract has been let to Readie Construction Ltd and building of the two units of approximately 147,000 sq ft and 206,000 sq ft respectively, on a 19-acre plot will commence at the beginning of May.
PGIM Real Estate's loan finances 95% of costs for the site acquisition and development which is expected to complete in November 2018.There is potential for an occupier to commence racking/fit-out about one month earlier.
Forecast rental values are £5.95 per sq ft based on standard FRI lease.
The BREEAM excellent development has 12.5 m clear height, 50m deep service yards, level access and dock loading together with ancillary offices.
Bury St Edmunds is located in the heart of the eastern region and forms one of the main commercial centres within the strategically important A14 corridor, linking Felixstowe to the Midlands and London via the M11. Junction 45 of the A14, via the recently completed Rougham Tower Avenue, lies just 1.4 miles to the east of the site.