QleanAir cleans the air at Swedish warehouse
1st September 2022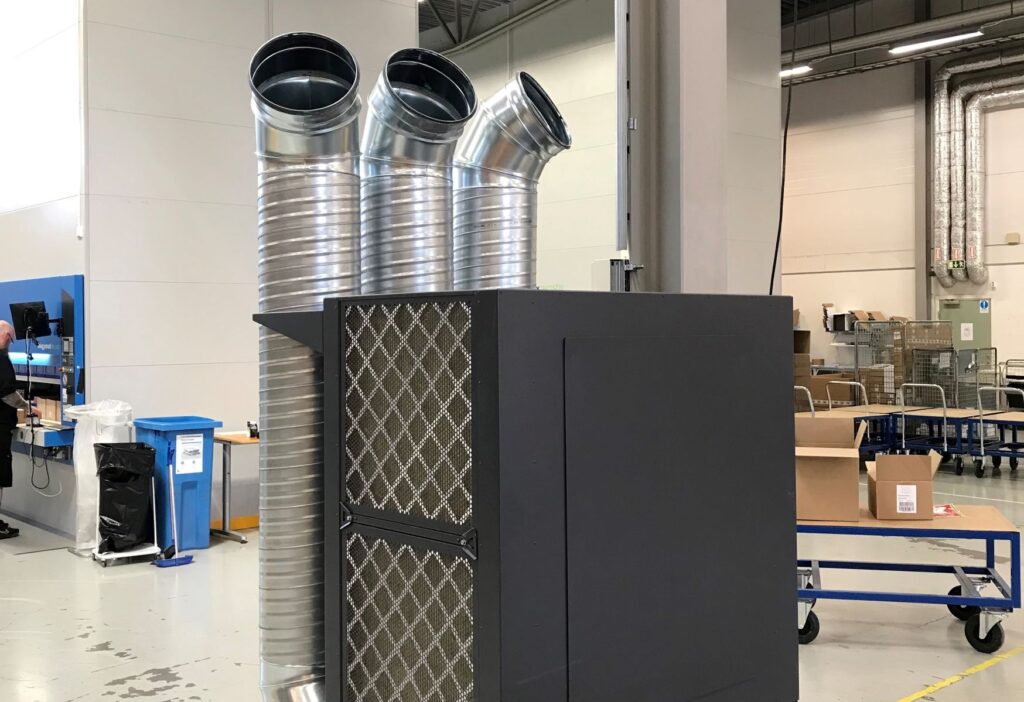 Health wholesaler Life Logistics constantly works to improve the working environment in its warehouse, and has been using air cleaners for a long time. It has now upgraded to QleanAir's new FS 90 models because they are mobile, take up less space and make less noise.
Life Logistics is Sweden's largest wholesaler within health products and supplies resellers with one of the Nordic countries' broadest assortments. Life Logistics is responsible for the supply of goods to Life's many stores and its e-commerce customers, but also to independent stores.
Within the Life Group, people are passionate about helping customers stay healthy naturally. It also protect its employees' health by systematically improving the working environment when it comes to ventilation, air quality, noise, ergonomics, etc. At the warehouse, large amounts of corrugated board are handled during unpacking and packing, which generates a lot of troublesome dust. Therefore, ceiling-mounted air cleaners have long been used to improve the working environment for employees. In connection with a rebuild, they had to dismantle the air cleaners, and took the opportunity to expose their supplier at the time to competition.
QleanAir won the tender with two floor-standing QleanAir FS 90 units because they are mobile and easy to place close to the source. They are also smaller in size than the predecessor, about half the size, and quieter. Despite the difference in size and the fact that there are only two air cleaners compared to the previous three, the air quality is the same or even better.
"We prefer QleanAir's air cleaners because they are more mobile, quieter and smaller," says Conny Löwenmark, operations manager at Life Logistics.
Before the new units were delivered, the warehouse was without an air cleaner for two months. This made it harder to breathe and the warehouse became so dirty it had to be cleaned all the time. Now weekly cleaning is sufficient and the air quality is good.
"It is very easy to work with QleanAir. We have a service agreement which means that a service technician from QleanAir changes the filters and checks the air a couple of times a year," concludes Löwenmark. "Otherwise, we don't notice the air cleaners."
Life Logistics continues to work with the working environment. In the next step, focus will be on the noise levels in the warehouse. All so that the employees have the best workplace possible.