Prologis Park Hams Hall fully occupied
27th July 2022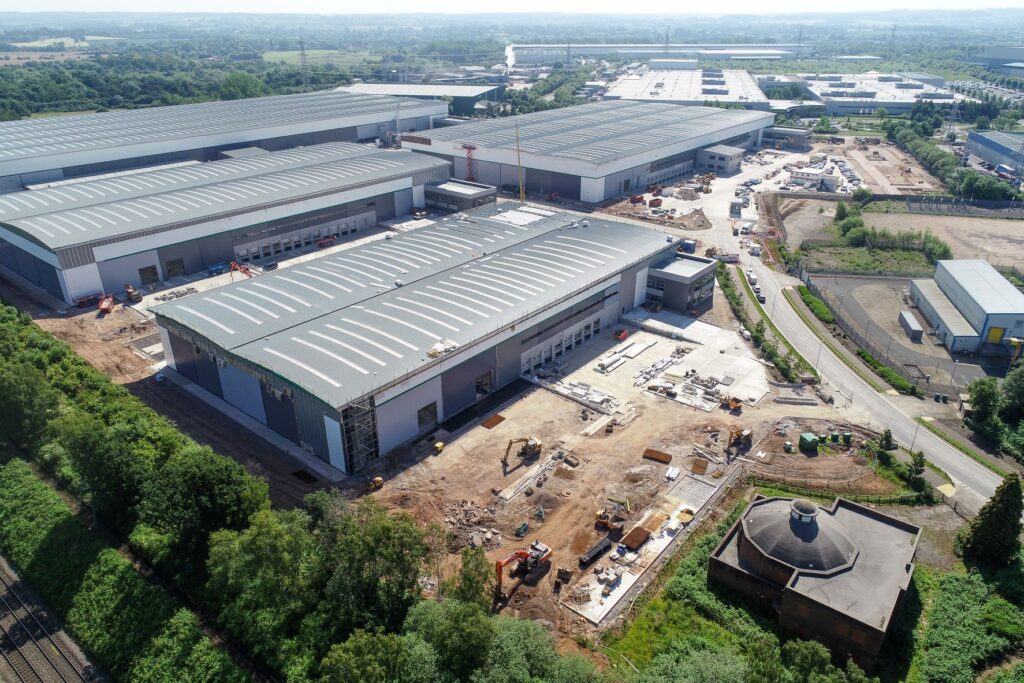 Prologis, one of the UK's leading developers of logistics property, has successfully preleased all of speculatively built Prologis Park Hams Hall with final unit, DC4, being let to West Midlands-based AMG Logistics on a 15-year lease.
The full occupancy of the Park, ahead of practical completion later this summer, demonstrates the site's strength and broad appeal particularly to both automotive and logistics sectors.
Spanning 85,000 sq ft, DC4, like all Prologis units, has sustainability built into the fabric of the building; Net zero carbon in construction, BREEAM-rated 'Excellent' and a projected EPC A rating.
This transaction follows on from Britishvolt recently preleasing Hams Hall DC2, a customer leading the way in sustainable, low-carbon battery innovation, and Hams Hall DC3 being snapped up by international multi-modal logistics operator, LTS Global Solutions.
Located only 10 miles from Birmingham city centre and one mile from M42 Junction 9, Prologis Park Hams Hall is strategically located to offer its customers prime accessibility in and around the Midlands, and further afield.
Andrew Griffiths, Managing Director, AMG Logistics, said: "We are delighted to secure DC4 Hams Hall to help facilitate our growth plans and take our business to the next level. Operating from a highly sustainable unit was a key factor for our customers and Prologis Park Hams Hall ticked all the boxes in that regard. It has been great to work with the Prologis team to get the deal over the line."
Tom Price, Director, Capital Deployment and Leasing, Prologis UK, added: "Letting DC4 prior to its completion is testament to appetite within the market for top quality, well-located logistics property in and around the Midlands. Reaching full occupancy is a landmark moment for Hams Hall and we're all looking forward to welcoming AMG Logistics and our other new customers to the park once the buildings are complete."
Danny Nelson, Head of Industrial, Logistics and Distribution, Winvic Construction Ltd, concluded: "Our team has been working hard on site to deliver a further three high quality industrial facilities at Hams Hall for our client, Prologis. We are delighted to see the last unit, DC4, has been let and we are looking forward to handing over this sustainable facility to AMG Logistics at the end of the summer."