Prologis Employees in Innovative Commuting Scheme
13th January 2020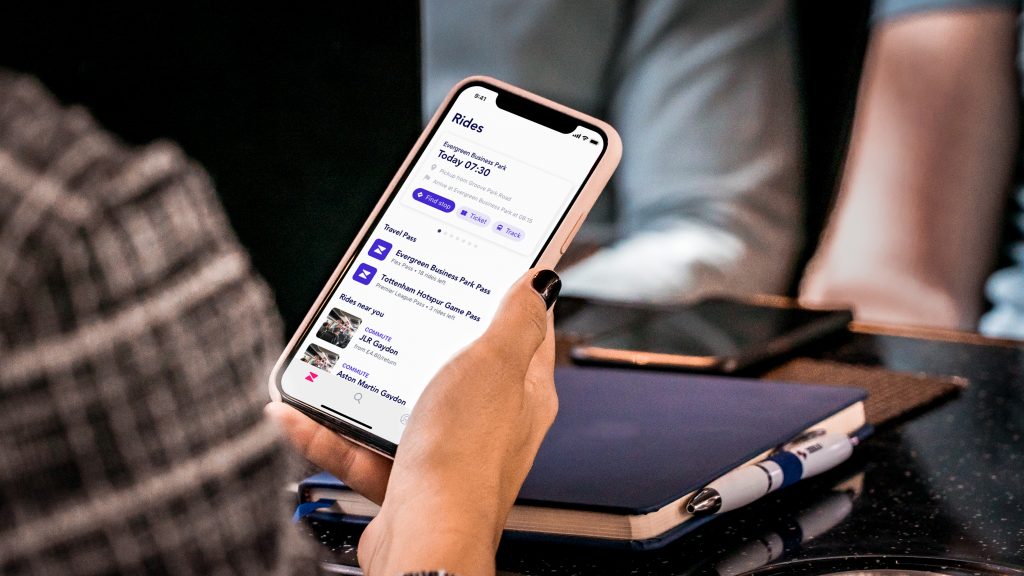 Over 100 employees at Prologis RFI DIRFT in Rugby have signed up to a new commuter scheme, thanks to an innovative partnership with 'app-based' smart transportation start-up, Zeelo.
Each day, an average of 40-50 workers at the logistics park use a premium bus service, transporting them directly to their workplace from a choice of six pick-up points between Leicester and Rugby. Not only is the scheme improving the quality of life for employees working on site, it is also contributing to Prologis' company-wide push to reduce the carbon emissions across its global operations.
The easy-to-use app allows individual users to book their own seats on the new bus service and select the most convenient pick-up and drop-off locations. Once a seat is booked, they receive an SMS with a vehicle tracking link so they can see when the bus is approaching.
In the UK, the average car occupancy is 1.16 people. Where most people used to drive to Prologis RFI DIRFT – either single occupancy or sharing with one other person – an average of 30-45 cars have been taken off the road every day – as well as out of the car park – as a result of the partnership with Zeelo.
To date, it is claimed that over 50,000 miles have been saved, the equivalent of two trips around the world. This equates to approximately 10 tonnes of CO2 emissions, enough to charge 1.2 million smartphones, or comparable to planting 70 full-grown trees.
Just 30 days into the 90-day trial, the scheme has exceeded estimated sustainability targets and Prologis is looking to expand the service to other sites across the UK.
"Partnering with Zeelo is yet another example of the brilliant initiatives we offer our customers and occupiers as part of our ParkLife initiative ", said Steven Haddock, director at Prologis UK. "Offering a viable commuting option for employees is vital to attracting occupiers to large out-of-town sites and Zeelo provides this alongside a superior service with best-in-class technology. The scheme has been a tremendous success and we can't wait to roll out the solution to our other sites across the UK."