Prologis Announces Fourth Quarter and Full Year 2017 Activity in Europe
24th January 2018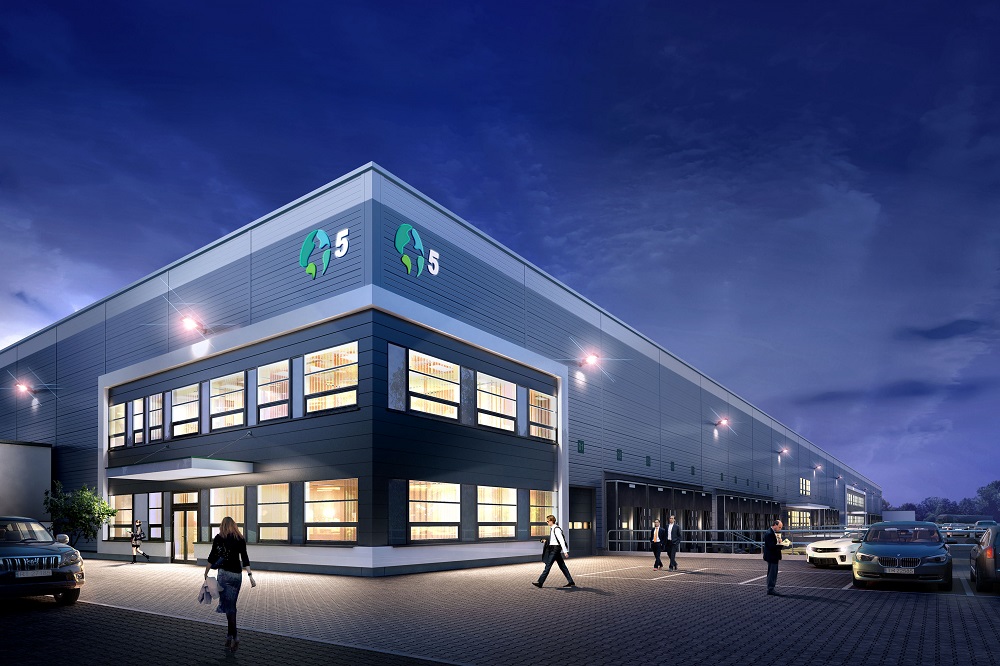 Real estate giant Prologis has revealed its fourth quarter results and full year 2017 activity in Europe. The full company statement is as follows:
Operating Performance
Prologis Europe ended the fourth quarter with high occupancy, closing the year at 96.6 percent. The company signed 384,000 square metres of new leases and 650,000 square metres of renewals in the fourth quarter. For the full year 2017, new leases and renewals comprised 3.9 million square metres.
"2017 was yet another historic year for Prologis Europe. Strong demand on the continent has seen healthy supply increases and notable leasing activity, we were one of the most active developers of 2017," said Ben Bannatyne, president, Prologis Europe. "Our development pipeline meets the high demand for new space and the growing expansion needs of our customers."
Accelerated demand on the continent and sustained demand in the UK led to the strongest year of net absorption on record: 8.6 million square metres, an increase of 27 percent over 2016.
Notable new leasing activity in the fourth quarter included:
• 81,740 square metres for Cdiscount at Moissy Chanteloup, France
• 45,144 square metres for Empik Group in Sochaczew, Poland
• 24,078 square metres for XPO Supply Chain at Isle d'Abeau in Lyon, France
• 11,238 square metres for Thethford B.V. Etten Leur, Netherlands
Development Starts
Supply of Class-A distribution facilities picked up, notably through supply in Poland and resurging development activity in the UK. In the fourth quarter, Prologis Europe started 15 developments in the Czech Republic, Italy, Spain, Slovakia and the UK totalling 216,000 square metres; 22 percent was build-to-suit and 78 percent speculative with 25 percent preleased. Over 2017, Prologis started 40 developments, totalling 917,500 square metres.
Development starts included:
• 35,585 square metre speculative build at Prologis Park Nitra DC2, 57 percent preleased, Slovakia
• 27,572 square metre build-to-suit for SDA at Bologna DC17 and DC16, Italy
• 26,443 square metre build-to-suit for ID Logistics EU at Penedes, Barcelona in Spain
• 16,500 square metre build-to-suit for Kering Italia Spa at Padua, Italy
Acquisitions and Dispositions
In the fourth quarter, Prologis acquired €37.5 million of buildings totalling 55,000 square metres and three land plots totalling 134,000 square metres in Italy, Sweden and the UK. Full year 2017 saw a total of €116.9 million of building acquisitions spanning 134,291 square metres and 24 land plots totalling 1.96 million square metres. During the year, Prologis sold assets in the Austria, the Czech Republic, France, Germany, Italy, the Netherlands, Poland, the UK and Slovakia for a total of €545.7 million.
European Fund Development
Prologis streamlined and strengthened its European fund business in 2017. The formation of UK Logistics Venture (UKLV), a 7.6 million square metre portfolio, resulted in it's first fund dedicated to the UK market. UKLV has a total expected value of approximately £1 billion GBP ($1.25B USD). The company also closed the combination of Prologis Targeted Europe Logistics Fund (PTELF) and Prologis European Properties Fund II (PEPF II) to create Prologis European Logistics Fund (PELF), an €8.2 billion sector-leading open-ended fund. These two highly complementary portfolios span 32,3 million square metres across 12 countries. In conjunction with its formation, S&P has rated the venture's credit at A-.
"A key component of our business strategy in Europe is to hold our properties in a series of differentiated funds," said Bannatyne. "UKLV and PELF are an extension of this strategy to meet the capital needs of today's growth markets across Europe."
At quarter-end, the company owned or had investments in, on a wholly-owned basis or through co-investment ventures, properties and development projects totalling 17.0 million square metres in Europe.