Premier Logistics Announces Partnership with the Blueberry Group
25th May 2015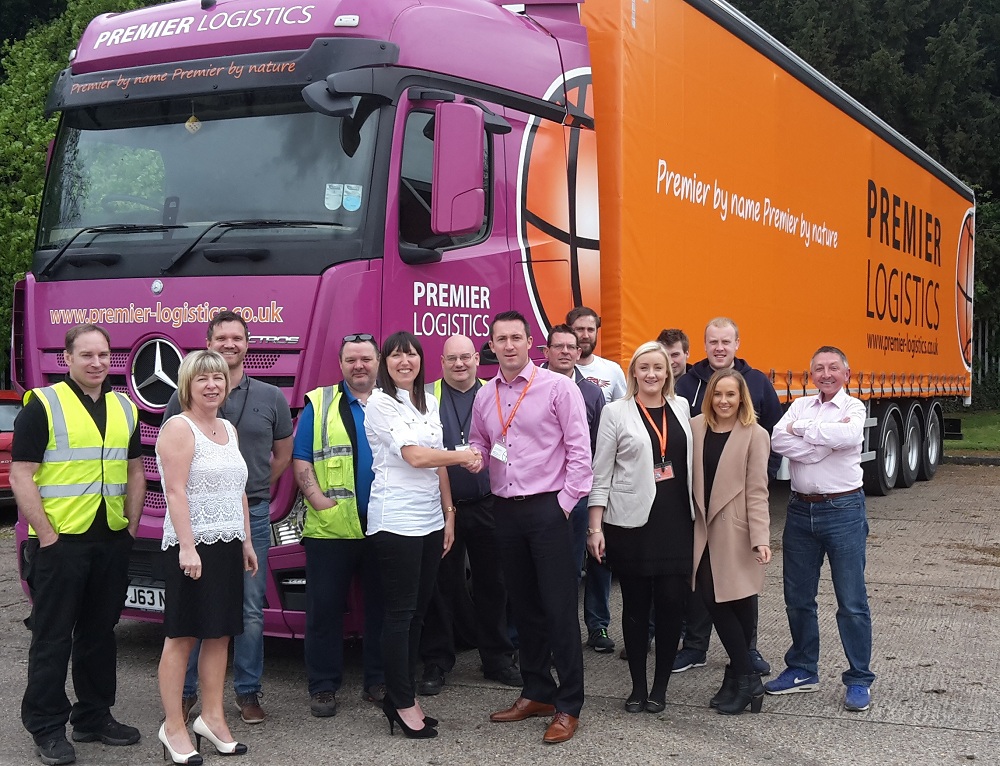 Bardon-based Premier Logistics has announced a new partnership with Market Harborough's food specialist, The Blueberry Group.
The initial, 18-month contract will see Premier Logistics taking sole responsibility for The Blueberry Group's domestic palletised freight distribution, with the majority of consignments routed through the Pall-Ex network.
Laura Shears, managing director at The Blueberry Group, commented: "I believe that the service provided by Premier Logistics and the Pall-Ex network will enhance our customer offering, which has steadily increased and diversified to meet growing customer demand."
Mark Steel, sales director at Premier Logistics, explained: "Premier Logistics has made a strong start to the year with several new contract wins. We are delighted to have secured this partnership with The Blueberry Group, in the face of stiff competition.
"The Blueberry Group is a very professional outfit, making the two businesses a great fit. Premier Logistics carries a large volume of ambient food produce for existing customers and our fast moving consumer goods business continues to grow.
"We are looking forward to delivering a great service which will lead to a long and mutually beneficial business partnership."


Kevin Buchanan, Pall-Ex Group managing director, added: "Success stories such as this latest announcement by Premier Logistics prove that Pall-Ex is leading the sector with its determined focus upon quality partnerships and service excellence.
"The Pall-Ex brand is an attractive proposition for customers. Our business is based upon shared operating standards, allowing hauliers to offer complete overnight coverage of the UK and beyond, with confidence in their network partners."
The Blueberry Group produces a range of more than 3,500 product lines, dispatching more than 25,000 consignments every year, to customers including garden centres and farm shops as well as specialist independent retailers. It owns a number of niche food brands and supplies specialist ambient food products to all sectors of the UK retail marketplace.
Premier Logistics, which recently celebrated 10 years in business, operates more than 120 trucks and trailers, and has invested ?5 million in its fleet over five years. The company is shortlisted to win Commercial Motor's Livery of the Year award for 2015. Its team of 150 staff includes an apprenticeship academy for local young people, while its operations span pallets, general haulage and warehousing.