P3 Logistics Parks Lets Bavaria Site to Austrian Retailer
8th October 2018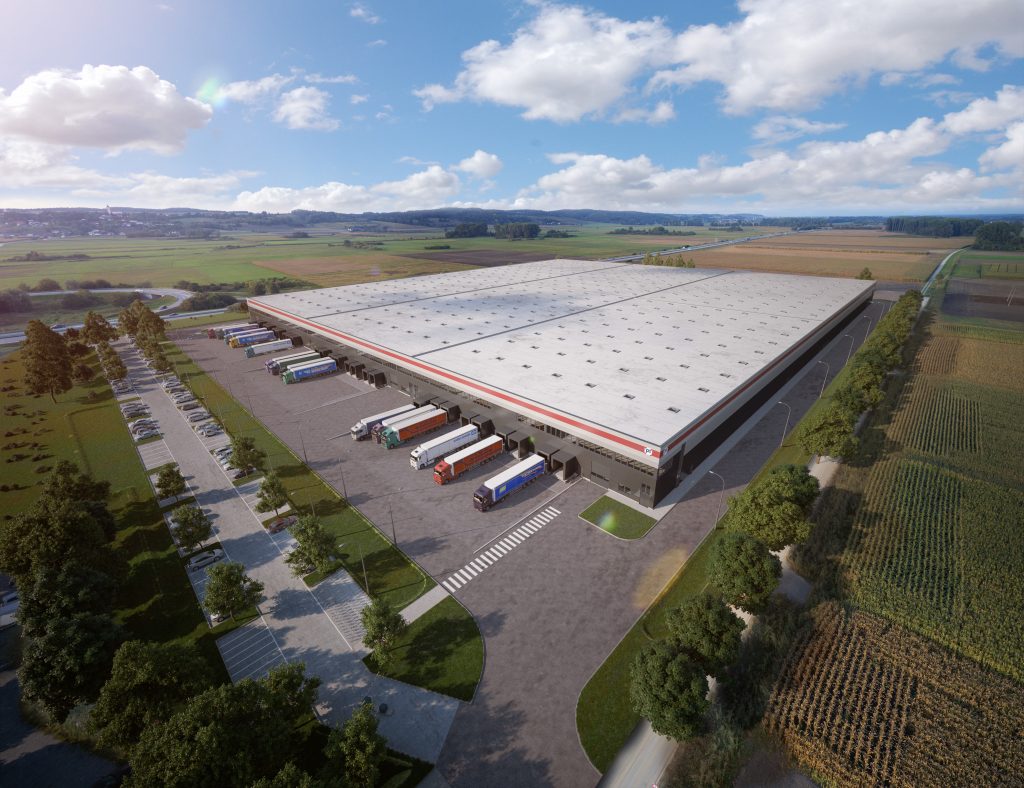 European warehouse investor-developer P3 Logistic Parks says it has pre-let the whole of its 58,000 m² P3 Gottfrieding park in Lower Bavaria in Germany ahead of completion in Spring 2019. The customer is the Austrian company XXXLutz, one of the largest furniture retailers in the world.
P3 will hand over the 27,686 m² first phase of the new building, which comprises three halls, all with an internal height of 10 metres, next month (November 2018). The transfer of the second phase is planned for the summer 2019. The whole facility will provide 58,319 m² in six halls including 1,500 m² of social and office space and a 4,873 m² mezzanine.
Jürgen Diehl, Managing Director of P3 in Germany said: "Our logistics park P3 Gottfrieding is a greenfield project, which we started speculatively. The location, with direct access to the A92 Autobahn, is excellent and meets the needs of XXXLutz. We are proud that our expertise in the retail segment means that we can add such a respected and successful company as XXXLutz to our customer roster in Germany."
Gerald Rost, First Mayor Gottfrieding, commented: "Commercial and industrial areas as in Gottfrieding ensure the future viability of our city as a business location in the Dingolfing-Landau district and in the region. The Gottfrieding community is proud that we were able to support P3. As Mayor, I thank all participants in this project and congratulate XXXLutz for its choice of an excellent location in Gottfrieding."
XXXLutz is a long standing P3 customer, with subsidiary companies MX Logistika occupying space at P3 Bratislava D2 park in Slovakia since 2009 and, more recently, Möbelix signing up for a 2,100 m2 warehouse at P3 Olomouc park in the Czech Republic.