New Warehousing Facilities in Saint Petersburg
18th January 2021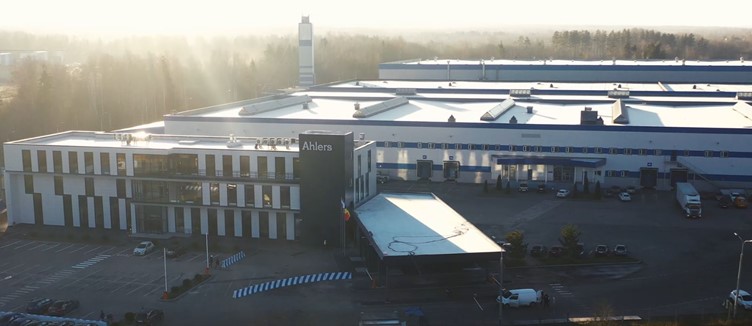 Ahlers, a leading provider of solutions beyond logistics, today announces a substantial investment of 13.2 million euro into building additional new warehousing facilities on their land in the Saint Petersburg area, Russia. This latest project strengthens Ahlers' expansion strategy in Russia and CIS, adding to its existing presence in leading warehouses located in Saint Petersburg, Moscow, Chelyabinsk and Novosibirsk.
This will allow Ahlers to meet the increasing demand in a booming e-commerce market, supporting its customers with same-day deliveries, offering a successful go-to-market strategy. The new warehouse facility will serve their customers with even more quality storage, meeting the highest industry standards.
The construction project consists of an A-class warehouse of 21.000 m2, corresponding to 33.000 new pallet positions on top of the 60.000 already existing positions. This adds 50% to the total Saint-Petersburg warehousing footprint in ownership of Ahlers – excluding another 5.000 extra pallet positions under the canopies and 15.000 m² outside space. Ahlers also has several external rented locations in Saint Petersburg, used for specific warehousing operations in Shushary and Utkina Zavod.
Investment into narrow aisle racking will maximize space and optimize the new warehouse for enhanced efficiency and a streamlined picking process. Plans to develop operations in Saint Petersburg were initiated by proven expertise working on the Russian market. Ahlers keeps improving infrastructure, continually improving their operations, and pursuing innovations, to better meet the needs of its customers, facing complex supply chain challenges, enabling them to focus on their core business. They can turn to Ahlers for leasing as well as 3PL services.