New Warehousing Development
1st August 2019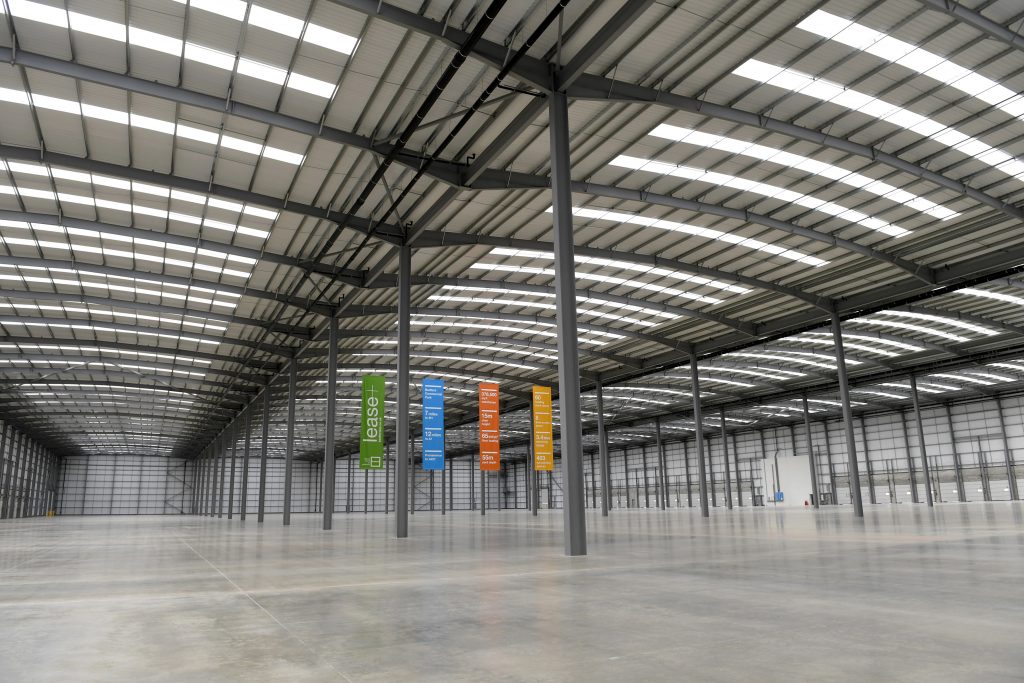 Goodman has launched its 45-acre Bedford Commercial Park, with construction of Bedford 405 now complete and available for occupation.
• Largest warehouse to come to market in South East in 2019 is first development available for occupation at Bedford Commercial Park
• Customers will benefit from strategic position at heart of Oxford-Cambridge growth corridor, with 32 million people accessible within two-hour drive time
At over 405,000 sq ft, the warehouse is the largest logistics property to come to the market in the South East this year and reflects strong demand for strategically-located space along the southern M1 corridor, Bedford, Buckinghamshire and Milton Keynes.
Enjoying a central UK location – situated just seven miles from the M1 and 12 miles from the A1 Black Cat Roundabout – customers will benefit from prime connectivity and brand exposure, with Bedford 405 highly visible to the 40,000 vehicles passing on the A421 each day.
Customers will also have access to a 16,200-strong readily available workforce within a 30-mile catchment area – set to increase with plans to build 19,000 new homes before 2035 .
Nigel Dolan, Development Director at Goodman, said: "Bedford 405 is part of Goodman's ongoing commitment to invest in prime locations that connect our customers with their consumer bases more effectively, efficiently and sustainably. The high specification development will provide businesses with an opportunity to develop their presence at the heart of both the UK and the Oxford-Cambridge growth corridor, benefitting from proximity to London, Cambridge and Milton Keynes, alongside key roads, airports and ports."
Features such as carbon-neutral cladding, electric car charging points and solar-enabled infrastructure see Bedford 405 reflecting Goodman's commitment to sustainability and energy efficiency, meeting the BREEAM (Building Research Establishment Environmental Assessment Method) 'Very Good' standard. This approach extends to plans for the surrounding park environment, which will combine landscaped ponds, extensive woodland planting and a community orchard to support health and wellbeing, while protecting and enhancing local wildlife.