New Multi-Temperature Facility at London Gateway
28th June 2018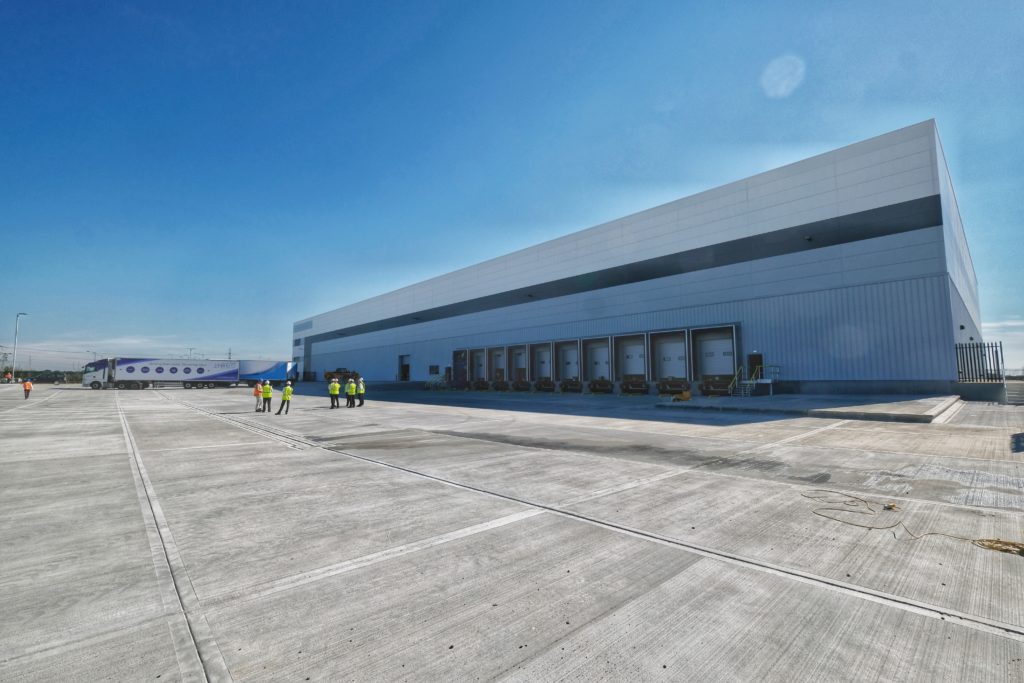 DP World London Gateway handed SH Pratt Group the keys to its bespoke temperature controlled warehouse – home to its new business, Halo. The 108,555 sq ft facility at DP World London Gateway's Logistics Park was completed in less than 24 weeks, under budget and within just eight months of the planning application first being submitted.
Senior executives from SH Pratt Group and DP World London Gateway attended a formal hand over of the building on Tuesday, June 27. SH Pratt Group will now start occupation of the building and undertake the fit out, installing high-tech temperature controlling equipment across nine chambers including three frozen chambers. The intention is to have the building operational and handling a large variety of temperature controlled, chilled and frozen products by October. Halo is seeking to reduce food miles and increase freshness in perishable and chilled supply chains by adding value to products coming across the quay at DP World London Gateway Port.
Oliver Treneman, Park Development Director, DP World London Gateway, said: "We are delighted to have handed the keys to SH Pratt Group for its first Halo facility.
"The processes we have put in place to deliver bespoke warehouses for tenants quickly and flexibly are working. This is demonstrated by the fact we have handed over this building less than eight months after the planning application was submitted. As a developer of industrial real estate, possessing considerable in-house supply chain expertise, we have the ability to rapidly develop fit-for-purpose, environmentally friendly buildings in a location that lends itself to enhancing supply chains. This project with SH Pratt Group is a great example. Halo is going to add value to temperature controlled supply chains, through its mix of expertise and know-how and through operating a high-spec, focussed facility on the same site as one of the world's fastest growing container ports."
DP World London Gateway's market-centric location, 25 miles from Central London, means more than 18 million consumers are located within a 90 minute drive. It presents an opportunity for retailers and importers to reduce lead times, increase the freshness and shelf life of products by getting them to stores faster – and with a reduced carbon footprint. The fast delivery of the building, which comprises 100,094 sq ft of warehouse space and 8,461 sq ft of office space, was constructed by contractor Readie, and its accelerated programme comes thanks to a Local Development Order which DP World London Gateway has agreed with Thurrock Council – one of only two such unique planning consents in the UK. The order ensures planning consent can be obtained for warehouse facilities up to 1.5 million sq ft in size and up to 42m in height, within just 28 days – meaning occupiers can begin reaping the benefits of reconfigured supply chains sooner.