New Midlands Logistics Operations Centre "To Deliver Local and Global Benefits"
4th September 2020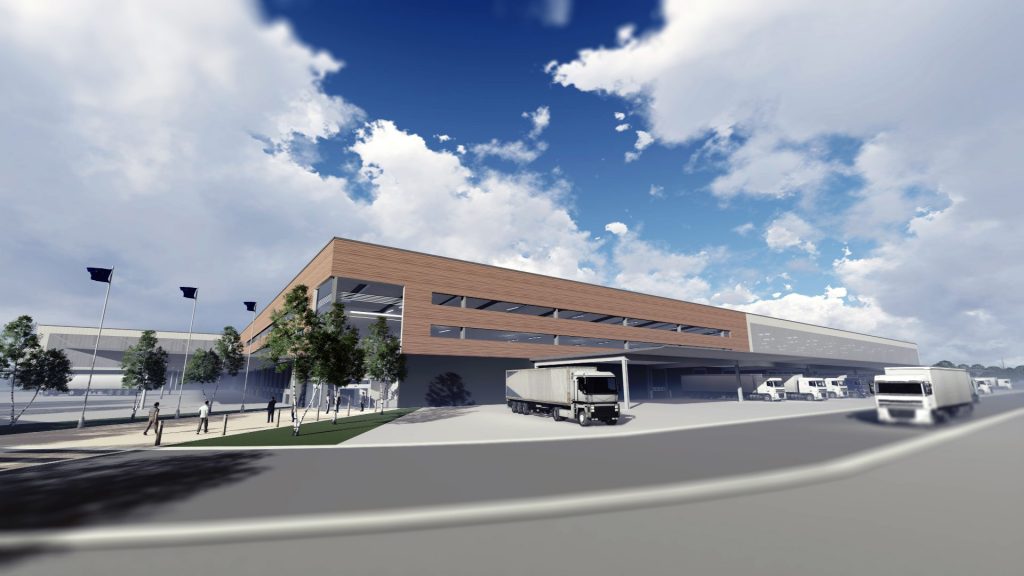 As calls grow for the UK to 'build back better' post-pandemic, Prologis, the leading owner and developer of logistics parks in the UK, has claimed that the new logistics operations centre (LOC), currently being developed for Jaguar Land Rover in Solihull, will deliver social, economic and environmental benefits, both locally and globally. These benefits are being provided as part of the property company's longstanding commitment to sustainability and social value, it says.
The 50-acre site, upon which the new LOC is being built, lies adjacent to Jaguar Land Rover's manufacturing plant in Lode Lane, close to Solihull town centre. Work got underway to construct the new centre in January this year, with a view to its completion in March 2021.
Prologis, whose UK Head Office has been based in Solihull for over 20 years, has a longstanding and enduring commitment to Environmental, Social and Governance (ESG) principles and annually reports its progress against a number of UN Sustainable Development Goals, including 'climate action', 'industry innovation and infrastructure', and 'decent work and economic growth'. The property company was also the first in the UK to require its entire supply chain to sign-up to a Social Value Charter, which requires them to source goods and labour locally where possible, provide job opportunities for those furthest from the job market, and commit to being a force for good in the local community.
The LOC will protect 1,425 acres of rainforest in Peru, thanks to a 12-year partnership between Prologis and climate change charity, Cool Earth. To enable this, the LOC will have its whole-life carbon emissions measured by The Planet Mark. Prologis has been working with The Planet Mark to measure, reduce and mitigate carbon emissions associated with its logistics buildings for the past 12 years. The carbon footprint of the LOC building, including embodied carbon (produced during construction) and operational carbon (produced during the operation of the building over a 30 year period ) will be compared to a baseline to identify reductions achieved through good design and construction practices. Prologis will then mitigate 500% of associated carbon emissions by protecting an area of rainforest over 30 times greater than the built area of the LOC building. Not only does this help to displace the activity of logging companies and reduce carbon emissions, it also protects countless flora and fauna, and improves the lives of the people who call the rainforest their home, helping them to build more resilient, sustainable communities.
The new 91,800 m2 centre will be used to manage inventory for the Solihull plant, as part of the manufacturer's commitment to securing sustainable growth by maximising operational efficiency aligned with its Destination Zero mission.
Jaguar Land Rover and Prologis are also aiming to ensure the local community feels the benefit of this investment for many years to come. Delivered as part of Prologis' Social Value Charter, a new support initiative for low-income households in the borough is providing employment-related support to individuals who are looking for work.  Meanwhile, construction contractor, Winvic, is also looking to source labour and material locally, and, where possible, provide apprenticeships and work experience for local people, as well as undertaking charitable work within the Borough.