New Gutter Cleaning Service Uses 15m Vacuum
19th September 2016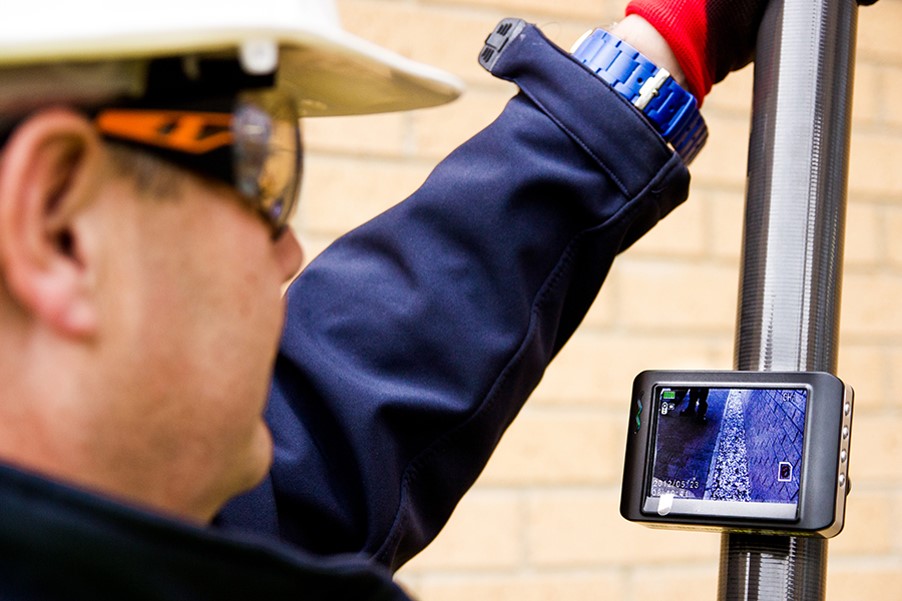 A new gutter cleaning service using an extendable super-vacuum operated from ground level has just been launched.
Mitie's new gutter cleaning service uses an extendable Wi-Fi gutter camera and vacuum unit called the Space Vac. Extendable to 15m in length, the Space Vac can help pest control technicians spy on bird pests and then remove any nest debris they leave behind that blocks roof gutters. The extendable pole can reach into box gutters by three feet, aided by an assortment of nozzles to reach into awkward spaces.
The major advantage of using the Space Vac is its ability to take before and after photos with the Wi-Fi camera placed on the end of the vacuum nozzle. The pest control technician can do a survey of the gutters and ancillary roof areas to ascertain what debris needs to be removed and where.
The 15m high vacuum is then deployed to remove the debris, sucking everything down into the wet vacuum cylinder at ground level.
After the vacuuming, the technician can use the camera once more to ensure that all previously identified debris has been removed and the job is completed.
By using the gutter camera and vacuum, all the work is done from ground level without endangering the technician's safety by having to work at height. Furthermore, it is cost effective as no additional access equipment is required to survey and clean the gutters at roof level.