New Food Logistics Centre Opens Near Prague
27th September 2016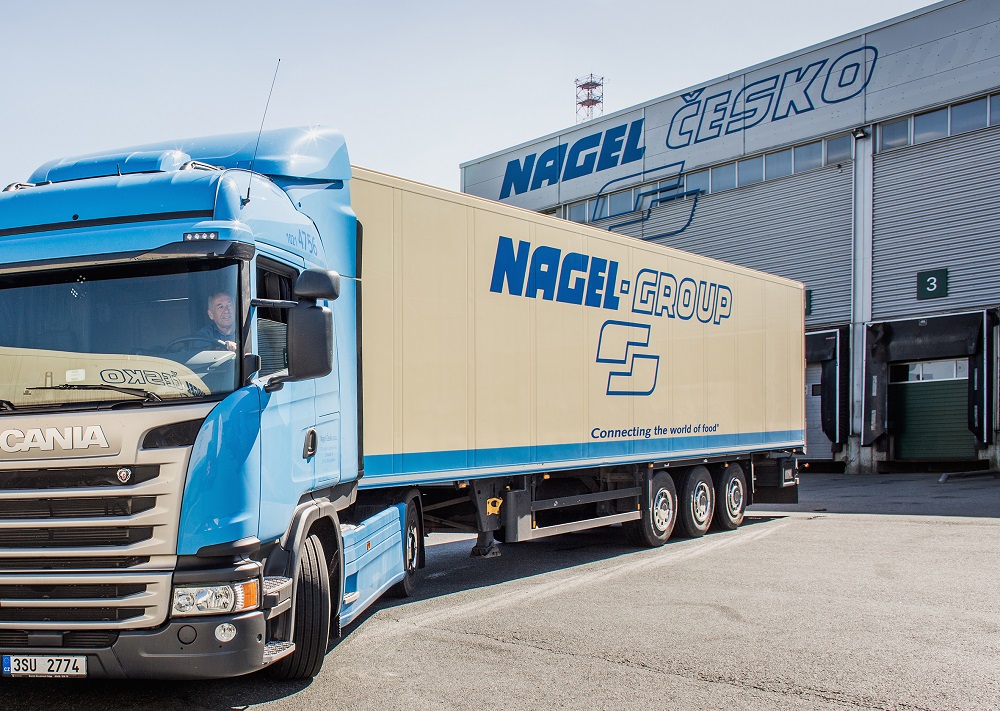 Nagel ?esko has officially launched its new food logistics centre in ?í?any-Jažlovice, near Prague, Czech Republic. The logistics facility, covering a total area of 5,200 square metres, is located in a strategically favourable location close to the existing main branch, on a logistics park directly on the D1 motorway, around eleven kilometres south east of the Czech capital. "We have grown by around 10% in each of the past three years – in both existing business and with new customers. So our previous capacity was no longer sufficient," said Jan Hy?ha, Managing Director of Nagel ?esko.
With the new hall, the Czech subsidiary of the Versmold-based Nagel-Group has expanded its warehousing capacity by around 4,600 square metres, and 5,900 pallet spaces. According to Jan Hyt'ha: "The facility is designed as a storage facility for dry goods, because the volume of business in product segments such as wine, spirits and preserves has significantly increased, and requires corresponding warehousing and transshipment capacity." The new building was constructed by Prologis in the Prologis Park Prague D1 East in only five months. The same project developer had erected the 13,700 square metre logistics building when the Nagel-Group launched in the Czech market in 2004, at the same time as the main branch in Prologis Park Prague D1 West.
With the opening of the new Logistics Centre, Nagel ?esko has also created 30 new jobs. The number of employees will therefore increase to 180 in total, providing smooth handling of warehousing, logistics and transport services on the three sites in ?í?any-Jažlovice and Želatovice.