Model Offers Easy Order Picking At Medium Height
3rd February 2016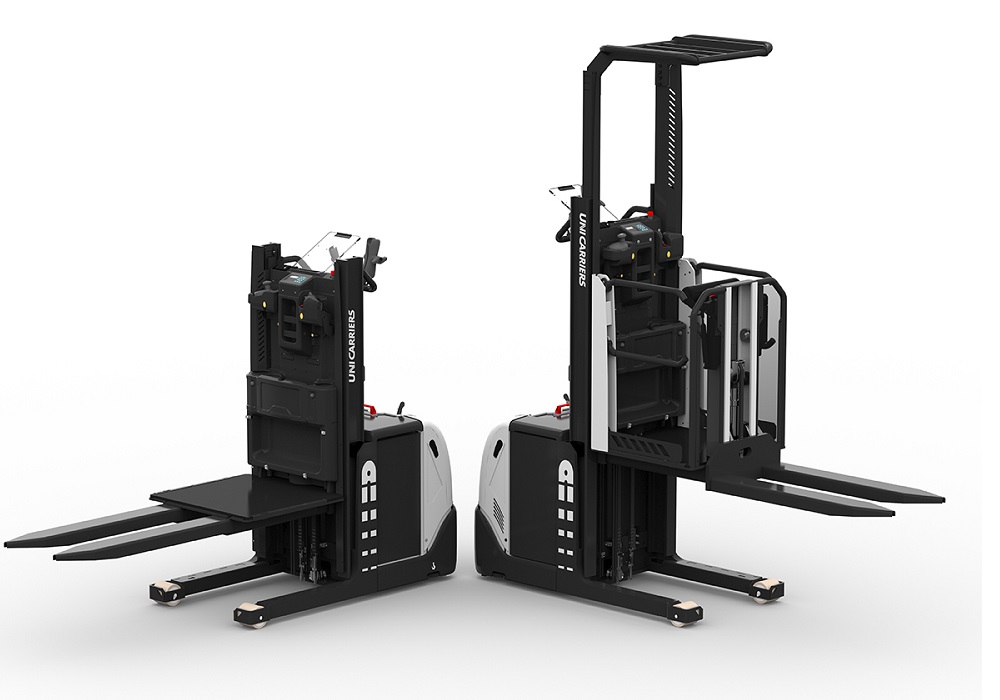 UniCarriers is expanding its range of order pickers. The Tokyo-based concern is now offering a customised solution for picking heights up to 3.4 metres with its new EPL 100. Available in two versions, the truck will be presented for the first time at Logistica in Utrecht. It is 140 mm narrower and 400 mm shorter than the previous UniCarriers order pickers for this range of applications as well as 33 percent faster in high-speed mode. The versatile truck therefore speeds up the order picking process and helps to reduce the costs of material handling.
Of all work stages in the area of material handling, order picking is the most labour and cost intensive. Companies therefore reduce their logistics costs most significantly by improving the order picking performance. Unicarriers promise that the EPL 100 is particularly fast-moving in the warehouse with a standard speed of 9 km/h and a high speed option of 12 km/h. The medium level order picker has a load capacity of 1000 kg. Depending on version, it achieves picking heights of 2800 mm or 3400 mm and allows convenient order picking from racks or pallets. The ergonomic equipment features of the EPL 100 contribute to improved work performance and reduced levels of fatigue for the driver. The position of the controls can be adjusted individually for each driver and therefore allow easy and comfortable operation of the truck. Furthermore, the low step in height of 160 mm provides easy and comfortable access to the truck whilst the cushioned floor significantly reduces levels of fatigue.

Safety at any picking height

As well as speeding up the order picking processes, the EPL 100 also maximises operating safety. Before the start of the journey, the operator logs in to the onboard computer with a personal PIN code. A sensor in the floor registers whether the driver is on board. Only then can the truck be started. In addition, the EPL is equipped with a walk beside option, where the operator can operate the truck on foot. Other optional safety features are an overhead guard as well as side gates on the driver's platform, which are also fitted with automatic sensors. For trucks operating above the height of 1200 mm the safety gates are a legal requirement. If they are not closed at this height, the truck automatically prevents further lifting of the platform. For use in line with the requirements of different sectors and working areas, the EPL can be extended with numerous options such as a fleet management system or connections for mobile terminals. Both model versions are available through direct sales and from UniCarriers dealers now.