Mezzanine Floors Help Warehouses Save
26th January 2023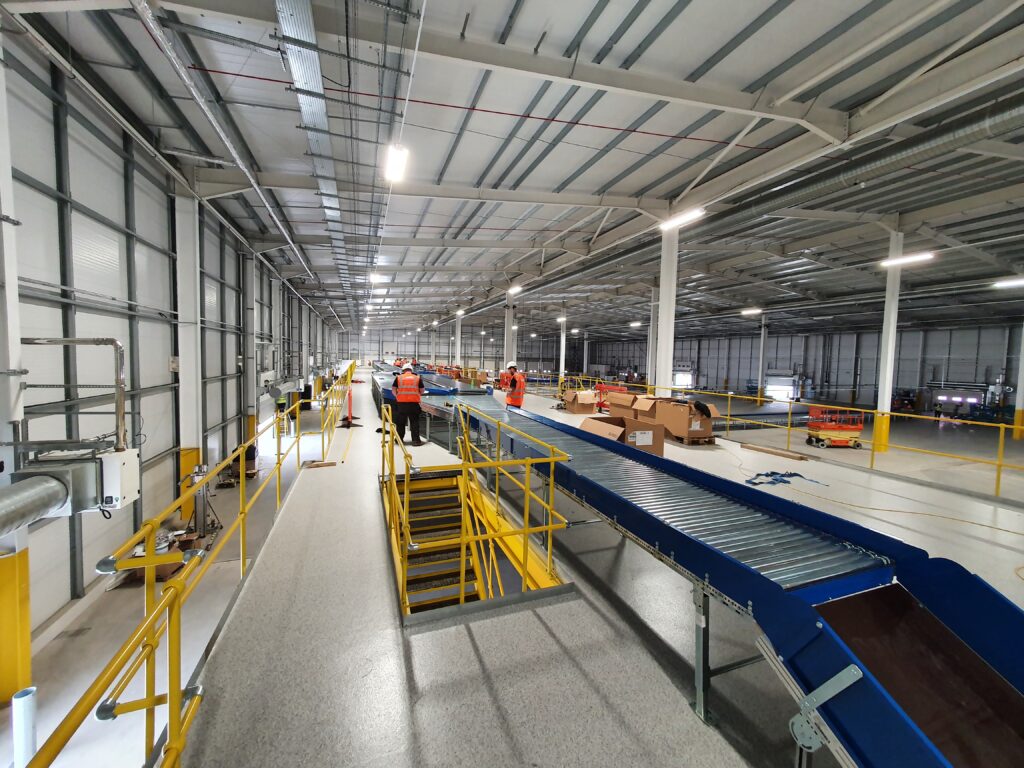 Mezzanine floors aren't just a great space saving tool, they're also money savers that are sure to help your business in the long run. Alfa Industrial, a leading engineering solutions provider, told us how you can save money by building a new floor within your warehouse.
Energy saving
Mezzanine floors are placed high off the ground. As you heat your warehouse during the winter, the warmth will rise to the top, making your mezzanine floor the perfect place for an office, meeting room or staff room.
Having a mezzanine floor also means you will have a smaller area of space to heat, as opposed to having multiple rooms, allowing you to save a considerable amount on energy bills.
No need to expand your facilities
By expanding your warehouse space through traditional means (building extra rooms or relocating) you will spend a large sum of money that you can otherwise avoid with a new mezzanine floor. These systems provide a solution to your lack of space by allowing you to expand your warehouse for a much cheaper price.
Less time shutting down operations
Mezzanine floors can be built in as little time as one day, allowing you to shut down your operations for only the minimal amount of time possible. This will ensure that you only lose a minimal amount of revenue from the shut down of your facility.
Dismountable
Avoid spending money on sizing down on your equipment with a mezzanine floor! Mezzanine floors can be dismounted and built again, allowing you to move your infrastructure anywhere your business takes you next. This permanent expansion option will allow you to keep your preferred layout for your equipment wherever you go.
No planning permission cost in some cases
Section 55(2)(a) of the UK Town and Country Planning Act 1990 allows internal works without the need for planning permission. However, Article 44 of the Town and Country Planning (Development Management Procedure) (England) Order 2015 (SI 2015/595) details that you cannot make internal alterations of more than 200 square metres for buildings used for the retail sale of goods other than hot food, so make sure you plan accordingly.
If you do not need planning permission to build a mezzanine within your warehouse, you are able to save a lot of time and thousands of pounds.
Keep your money within the business
If you own a business, you know how important it is to keep production costs low and to ensure the money you spend is done so wisely. If you decide to expand your warehouse with a mezzanine floor instead of renting a new warehouse, you'll be able to keep that money as an investment for your business as opposed to giving that money to a landlord.
Increase in speed of workflow
By increasing the amount of space available for your employees to work in, Alfa Industrial say, you can improve the workflow in your facility. Increasing the speed at which your warehouse produces your products will create more revenue, allowing your new mezzanine floor to pay for itself.