Look to a bright future
11th February 2016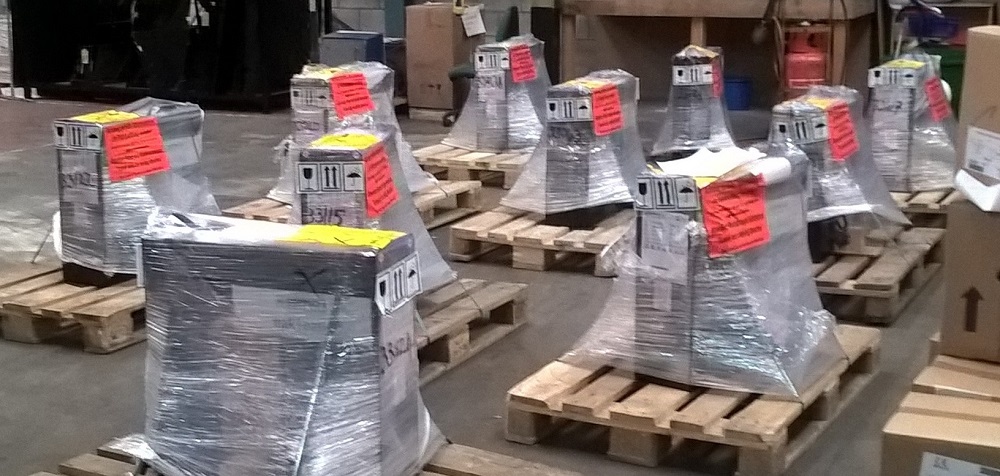 Hoppecke Industrial Batteries is on course to achieve its best sales results for the past five years and is looking to deliver stronger performances in 2016 and beyond, the company's UK Managing Director Jason Howlett has announced.
Like many companies since the global crash of 2008, Hoppecke – which is the leading specialist for industrial battery systems and the largest battery manufacturer in European ownership – has seen markets reduce and key players having to operate with fewer resources. However, Hoppecke successfully weathered the storm and the company has come back stronger than it has been for many years.
Hand-in-hand with this new strength is an unbridled confidence in the business that has seen Hoppecke recruit five senior managers augmenting the existing skilled team, following the appointment of Howlett as the new MD. Now armed with a new team, an increasing order backlog, streamlined assembly processes, decreasing waste and inefficiency, the company is extremely optimistic about what 2016/2017 will bring.
Hoppecke's priority since Howlett took the helm has been to invest in equipment and people as part of a long-term strategy. The company has also placed greater emphasis on customer involvement and participation, with the aim of developing unique action plans and solutions customised to their needs and ensuring Hoppecke is easy to do business with.
Other factors that have led to Hoppecke forging ahead of its competition are that it makes all its own products in-house and is a major global force – in 2015, Hoppecke's turnover worldwide was over €350m employing 2,000 staff. Hoppecke UK's turnover for 2015/16 is forecast to grow by 14% and for 2016/17 this is planned to grow by a further 22%. A vitally important factor in this success is that Hoppecke is not a corporate entity responsible mainly to its shareholders, it is a privately-owned family business whose top priority is always its customers.
Finally, Hoppecke has a solid reputation for sustainability – the company cares passionately about the environment – and for listening to and supporting its growing customer base.
Says Jason Howlett: "Hoppecke cares, it's a simple as that. We listen to our employees to make Hoppecke the best employer in the industry and we listen to our customers to understand their needs and eliminate their worries. At the same time, we use our strength in electrochemistry to enable them to realise the benefits of choosing electric power over alternative energy sources."
He adds: "We have a superb team here with excellent product knowledge, who won't hesitate to go that extra mile to meet the needs of customers. That's why we have stepped up all our training programmes to ensure our engineers develop their skills to deliver an unrivalled level of service. When I first joined the company I had a few justified criticisms of our service but now I'm receiving more compliments than criticism as a result of our changes. There's a real buzz of excitement around the company at the moment which I'm going to build upon."

Howlett concludes: "We have fantastic products and a superb reputation and we forge strong relationships with all our partners across the supply chain. We are now more responsive, more flexible, more attentive and more efficient – and that means our customers get a much better service and they keep coming back for more."