Logistics company expands into new facility
20th April 2021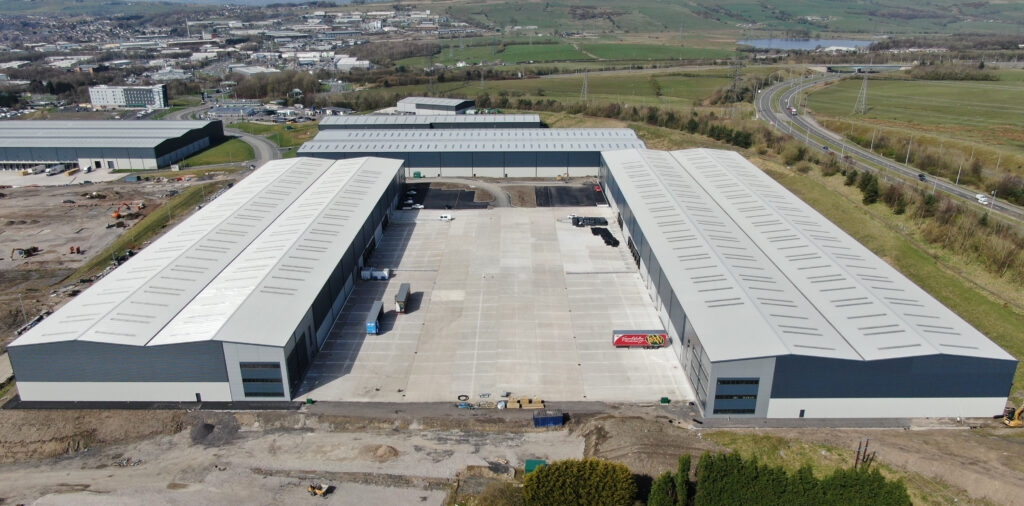 Following a period of expansion, just three years after the opening of its dedicated warehousing facility at Burnley Bridge, long-established logistics company Fagan & Whalley has set into motion plans to expand into additional warehousing space.
Set within the new development at Frontier Park in Blackburn, the new depot comprises over 200,000 sq ft of warehousing and distribution facilities and has been acquired by Fagan & Whalley as part of a wider business plan to expand the services on offer and welcome new clients on board.
"When reviewing our performance for the past 12 months, it soon came to light that both our warehousing and cross-dock operations have been operating at capacity for some time," explains Fagan & Whalley Business Strategy Director, Sam Fagan. "Following our recent company restructure, which has been put into place in order to facilitate further growth, it was decided that additional space would need to be integrated into our existing infrastructure in order to achieve our plans for future expansion."
With new and existing clients already scheduled to move stock into the site, plans are underway to install VNA and wide aisle pallet racking, ensuring the depot remains as flexible as possible for changing customer requirements.
"Our Burnley Bridge warehouse was built specifically to our specifications and brought into the operation back in September 2017. It's a point of pride for us to be able to look back over the last three years and see how much the warehousing side of the business has grown. This move to acquire additional warehousing space seems a part of what has, up until now, been a very stable and natural progression.
"The decision to take on the site at Burnley Bridge was absolutely vital for us to make. It came at a time when we had reached a real turning point as a business. Seeing demand for warehousing space increase amongst our clients, our development at Burnley Bridge made it possible for us to further develop the comprehensive end-to-end logistics package on offer, whilst also allowing us to expand our 'added value' services.
"The additional facilities at Frontier Park will take this one step further, and we're really excited to be able to welcome on board new clients and watch our warehousing services continue to grow over the next few years."