Local haulage firm commended following successful rebuild after devastating blaze
14th October 2015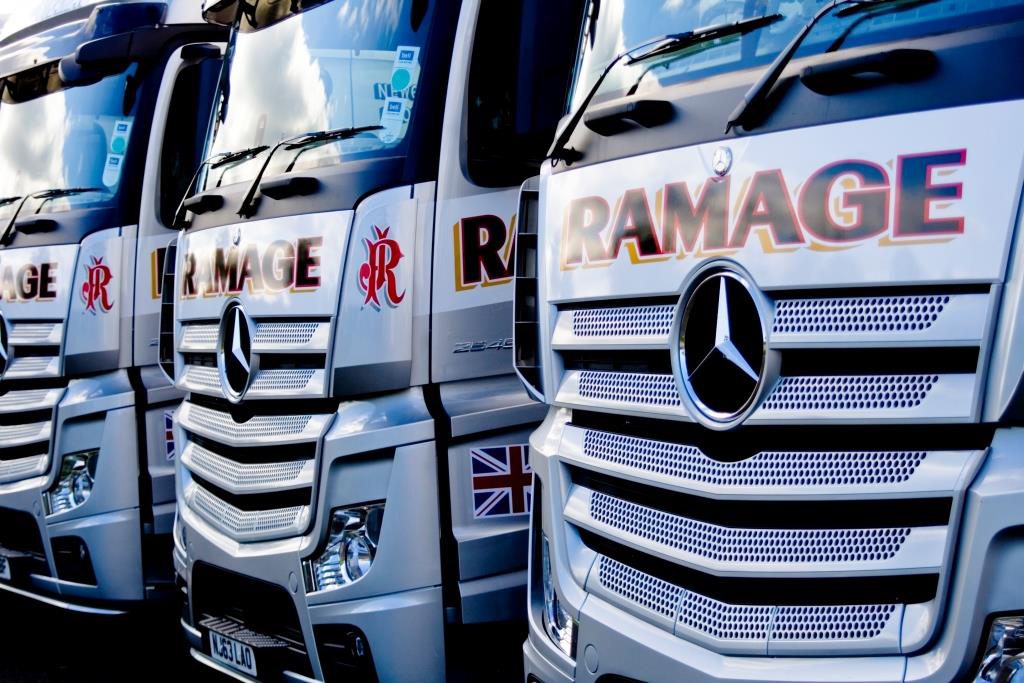 Newcastle-based logistics firm Ramage Transport Ltd is celebrating an award winning performance one month after reopening its warehouse following a major fire two years ago.
In 2013, a fire broke out at the New York Way premises leaving the building in ruins. Staff members were evacuated safely whilst almost 60 firefighters using eight fire appliances attempted to halt the fire. Both the office and half the warehouse were destroyed by the blaze and the remainder, although structurally sound, had suffered significant smoke damage.
Palletways area manager, Glen Baker, was responsible for providing overnight support and emergency IT infrastructure so that operations could continue. Ramage were able to operate from mobile phones and broadband to ensure that no deliveries were missed in the time taken to establish Portakabin offices. More than two years later the wreckage has been transformed into a new 5000m2 building housing the warehouse and logistics operation and modern open plan offices.
Ramage Transport, part of Palletways, Europe's largest and fastest growing palletised freight network, has received a coveted Platinum Award for delivering first class levels of service and operational excellence. The awards are presented annually by Palletways to recognise the top performing members within its UK network.
Robin Ramage, operations director for Ramage Transport, Ltd said: "To be commended with the Palletways Platinum award was a great moving-in present! The new office environment is a perfect platform to relaunch the business and we have already seen the Platinum KPI's improving again in the last two months as we continue to strive for service excellence.


"Chris Entwistle, our Palletways manager, really took the lead with our development and pushed the team over the line with each KPI required for Platinum status. The award is a testament to the tremendous effort of our staff and it is also a credit to Chris and his ambition."
Palletways consists of 400 depots across Europe of which over 100 are in the UK. The company's distribution networks are made up of independent transport companies, including Ramage Transport Ltd, who share each other's resources to deliver consignments of palletised freight to market faster and more cost effectively than ever before.