Knights of Old Group expands fleet
12th October 2015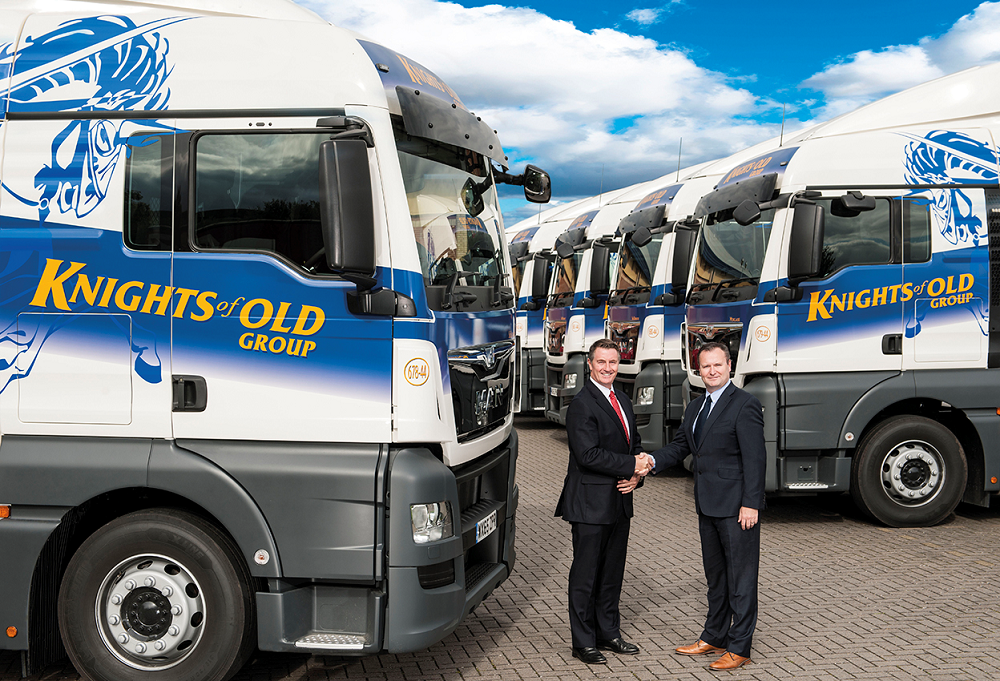 The Knights of Old Group has embarked on a further phase of expansion with the addition of 34 MAN trucks into its fleet of over 200 units.
Six TGX 26.440 6×2 units, 6 TGX 26.480 6×2 units and 14 TGM18.250 curtain side units have already been delivered into its Northampton and Chichester depots. The remaining 8 TGL12.180 rigid units are due for delivery 01/02/16.
Commenting on the new fleet arrivals, Ian Beattie, Knights of Old Group Director, explains: MAN's flexibilty with the agreement made them an attractive prospect for us extending our fleet. Continuing their flexibility with the service, repair and maintenence plans allowed us to tailor a highly specific contract."

For MAN Truck & Bus UK, Sales Executive Scott Munton said: "The range of vehicles offered by MAN means we were able to meet the requirements of the company, providing solutions for the different elements of the business. Knights of Old are a well known and respected firm and MAN are proud to be associated with the business and to see the distinctive brand on our vehicles."

It's an exciting time for the Knights of Old Group, the addition of the 34 MAN trucks reflects its continual commitment to its customers.