Kinaxia Signs Up to Prologis Rail-Served Facility in Northants
4th June 2018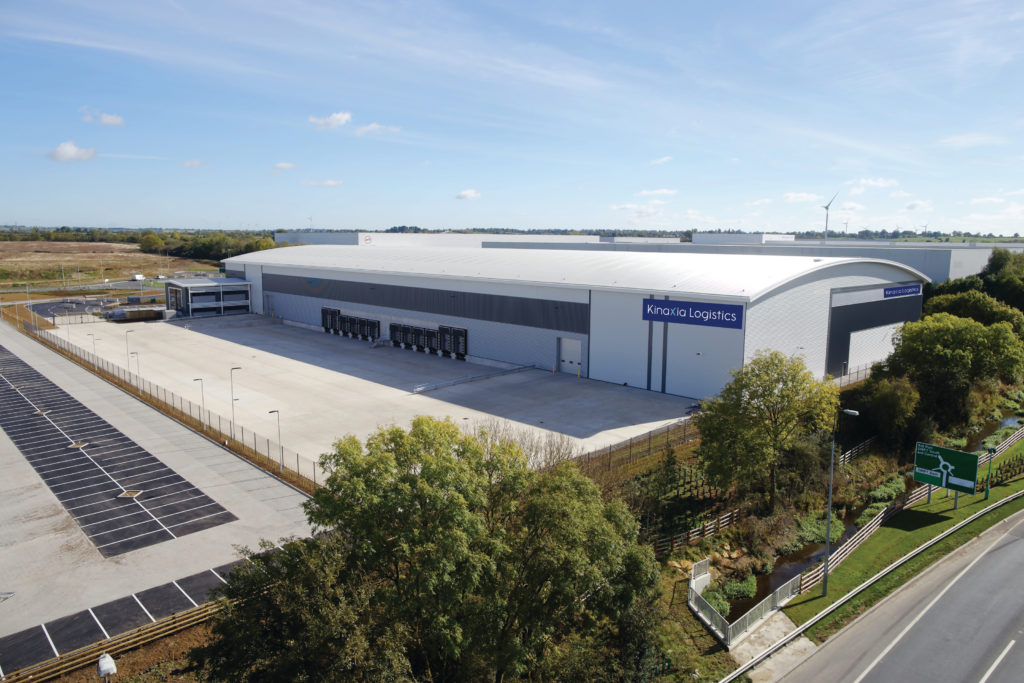 UK warehousing and haulage group Kinaxia Logistics has signed-up for a 116,000 square foot state-of-the-art logistics building at DIRFT – the flagship rail-served logistics park owned by Prologis in Rugby, Northamptonshire.
Located next to the M1 (Junction 18) and near the M6 motorway and the A14 and A5 trunk roads, the new facility at DIRFT will provide Kinaxia with a central location to serve its network of customers across the UK and support its ambitious plans for growth.
The building, which will become Kinaxia's flagship warehouse, is planned to open over the summer. It will offer capacity for 24,000 pallets and have a multi-bay racking system. It will have the state-of-the- art, global leading, Red Prairie Warehouse Management System that will fully integrate into customers' in-house systems, if required.
Alongside the warehousing, dedicated transport services will also be available to customers through Panic Transport (Contracts) Limited or any of the 9 haulage companies currently within the Kinaxia Group, offering customers a complete logistics solution.
In addition to its location and key features, the building itself will save Kinaxia money on utility costs through a combination of 15% roof lights and a rooftop solar installation, paired with three 15kWH Tesla Powerwall battery storage units. This system will enable the company to generate free energy by storing excess solar energy and using it to offset high energy costs during peak charging periods.