Kestrel swoops down on new deal with Seven Telematics
4th March 2015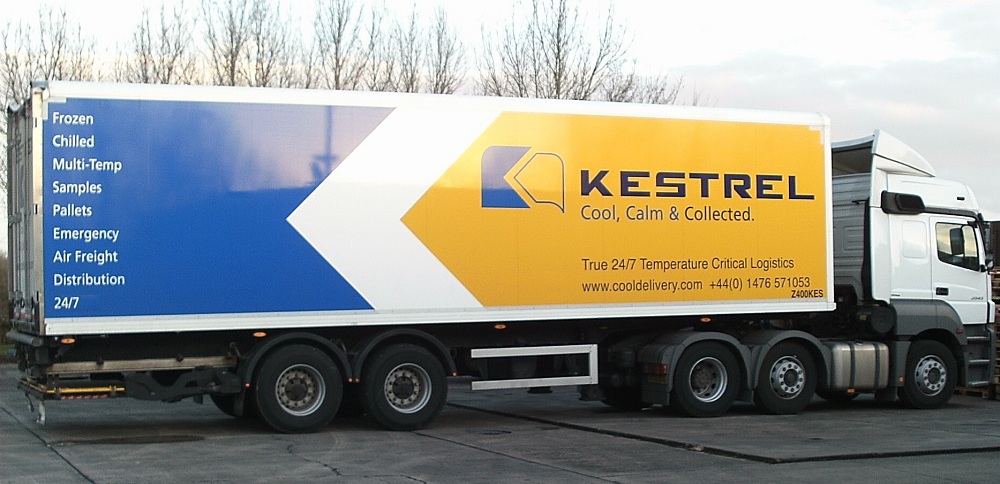 As a regular user of the Transcan 2 data logging system from Seven Telematics in its refrigerated delivery fleet, Kestrel Temperature Controlled Services has now upgraded the fleet to incorporate Seven Eye Cool Track remote monitoring system as standard fitment.
So far, 26 of the 30-strong refrigerated vehicle fleet have now been fitted with both Seven's Transcan 2 and Cool Track systems.

"The long-term relationship between Kestrel and Seven Telematics is testament to the robust nature and overall performance of the Transcan range over the years, as well as to the excellent service support that we have received during this time," said Graeme Still, managing director at Kestrel.
Recently, Kestrel were looking to upgrade the vehicles in the fleet with the latest state of the art remote monitoring systems and the move to specify Seven's Cool Track system was a natural development. As Graham Still says, "The decision to switch our tracking supplier to Seven Telematics is a clear indication of our confidence not only in the longevity of the product but also the company."
In this latest development, the Cool Track remote monitoring system has been specified across the whole range of vehicles within the Kestrel fleet, ranging from car derived vans and rigid trucks through to its refrigerated trailers.
Established in 1990, Kestrel Temperature Controlled Services provides solutions for sending temperature critical samples throughout the UK and Europe, operating high specification refrigerated vehicles from a 16.5 acre site on the outskirts of Grantham in Lincolnshire.

"For Kestrel's day to day business, it is paramount to have strict quality control procedures in place. This ensures that the load security is not compromised in any way. Kestrel maintain total attention to detail to ensure extremely high levels of service. At Seven Telematics, we are extremely pleased to have been a key partner with Kestrel over the years and their recent switch to Cool Track firmly cements the strong relationship between our two companies," said Michael Kane, sales director at Seven Telematics.
Further information on Transcan temperature monitoring with Cool Track from Seven Telematics can be viewed on the company's website on www.seventelematics.co.uk
Further information about Kestrel Temperature Controlled Services can be viewed on their website on www.cooldelivery.com.