JBT Redesigns AGVs Into Standard Modules
22nd February 2016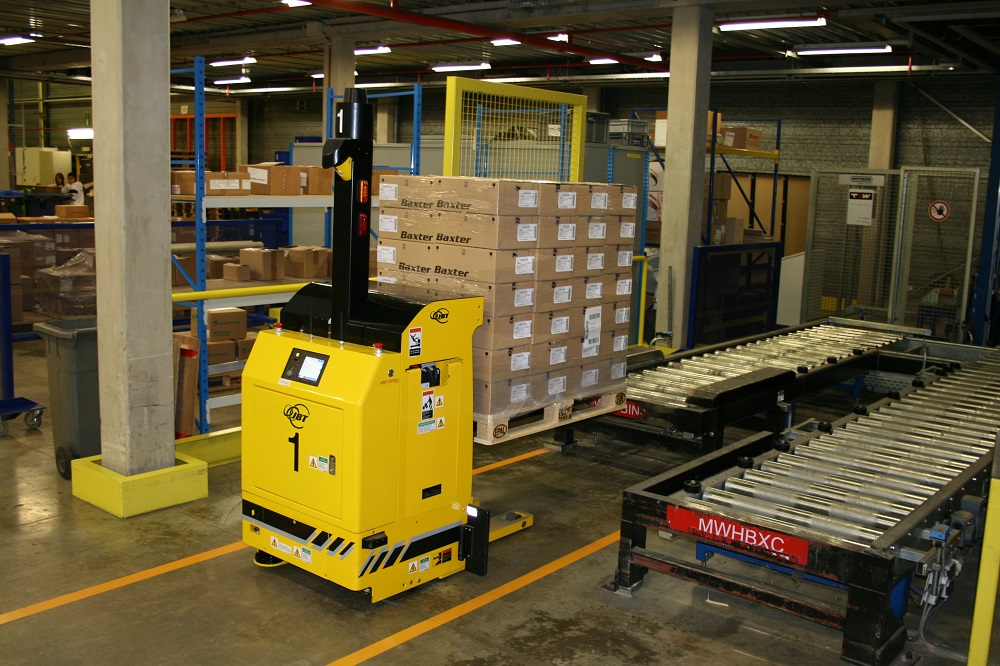 JBT has redesigned its range of Automatic Guided Vehicle systems (AGVs) into standard modules, which can be combined to suit different applications, with the aim of simplifying AGV solutions and the way customers make purchases.
The modules include load handling, battery, controls, rear support and power (for either hydraulic or electric vehicles). JBT says that this redesign means that it can quickly deliver a broad range of high value, low cost AGV solutions, where each application is matched with the appropriate level of automation.

"At JBT we are committed to reinventing the AGV industry, so each of the modules have been cost-reduced and optimised," explains Nicholas Bellwood, JBT's European director of AGV sales. "In doing so, we've also increased the reliability of the modules as each one has proven its effectiveness, so the vehicles don't need to be custom-designed for each project."

JBT is the world's largest supplier of AGVs and has been designing and manufacturing a range of systems from its UK headquarters in Leicester for over 26 years. These are now in use throughout the UK and Europe in leading packaging, production and food processing organisations.
JBT used its experience and leveraged patterns in AGV sales while implementing its redesign. In addition to the vehicle redesign, the company also updated its SGV Manager software by introducing a 3D mapping system to maximise system throughput.

"We wanted to take away the complexity and mystery from AGV systems," adds Bellwood. "The 3D map provides a real-time, virtual view of the AGVs at work, and allows users to pan or zoom the view to easily monitor and optimise the system.


"The software also allows users to easily navigate to other screens so, even if they only have a little training and experience, they can quickly interface with the system."