Is This Europe's Most Energy Efficient Electric Forklift?
4th February 2016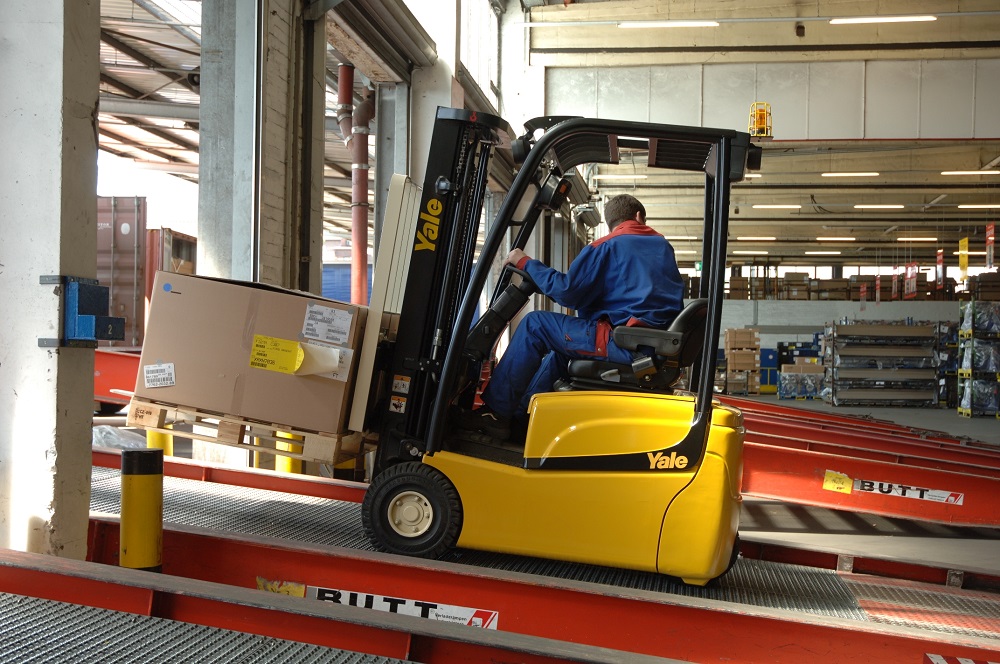 Yale has announced a change to the specification of its 3-wheel ERP15-20VT series, which the company says makes it the most energy efficient electric forklift truck available in Europe.
The announcement is backed by published energy consumption figures based on the standard VDI 2198 60-cycle test. Yale expects energy consumption to become an increasingly important consideration in materials handling, saying that even small savings add up to substantial cost reductions and productivity improvements over the course of a week, a month or a year.
Yale has replaced the previous hydraulic service brake system with 'E-braking', which uses the regenerative braking principle. The brake pedal position is monitored by a sensor whose voltage output determines the amount of braking torque provided by the motors. Yale's E-braking system is self-calibrating and requires no maintenance.
The truck's parking brake system operates independently of E-braking and still features Yale Stop™ functionality. This automatically applies the parking brake whenever the truck is stationary and traction has not been requested.
In addition to E-braking, Yale has introduced E-steering to the truck as another way of recycling energy. Both energy-saving features are now included as standard on the ERP15-20VT 3-wheel truck.
In addition, the introduction of E-braking to Yale's ERP16-20VF has made significant energy savings, according to the company. The 1.6 tonne, 4-wheel, medium wheelbase model now has an energy consumption figure of 4.4 kWh/h.
Everything else remains unchanged, with all models benefiting from Yale's 'e-Balance' approach which allows businesses to achieve the right blend of performance, manoeuvrability and battery shift life for each application. Two performance modes – HiP (high performance) and ECO-eLo (energy low) – can be selected to suit the application or the operator, and additional settings can be applied by a Yale technician.