IoT Pioneer Launches Intelligent Lighting Scheme to "Revolutionise" Commercial Property
17th November 2017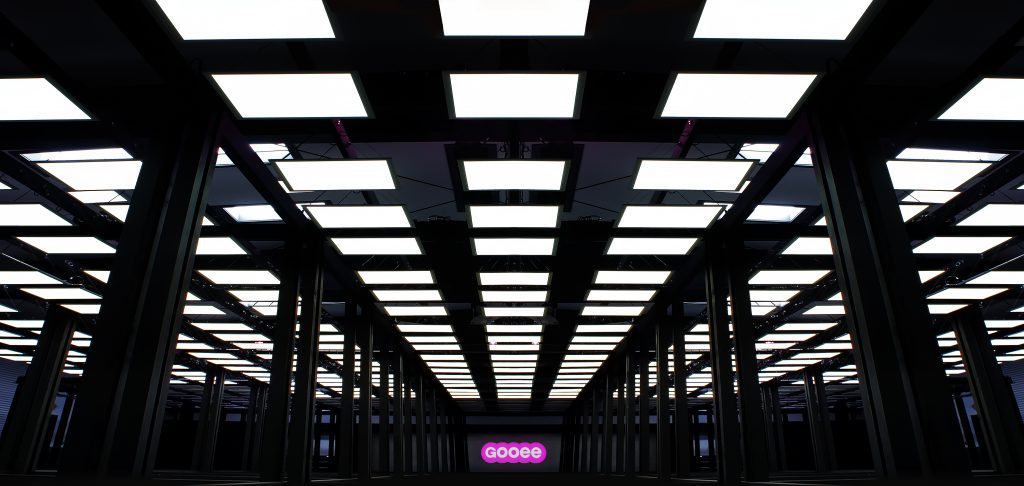 Gooee, a start-up which calls itself a 'central nervous system' for building activity data, says it is set to "revolutionise" the European commercial real estate market.
In layman's terms, this means it delivers the Internet of Things (IoT) into buildings – in this case via intelligent lighting. It can be used in any building, no matter the sector, and works by placing two sensors on each luminaire, creating an interconnected series of end-points, or a wireless system. IoT lights equipped with components from Gooee will be able to take note of factors such as room occupancy, lighting levels, climate, and motion, and then communicate that information to individuals and systems to act on. Actions could range from automatically adjusting lighting and heating levels, to engaging customers in retail stores, to spotting patterns in room usage via cloud data analysis that can lead to reassigning facilities or to designing new layouts in stores, warehouses, factories and commercial office buildings.
It is expected that by the end of 2020, there will be an installed base of 24 billion IoT devices worldwide*. 11.2 billion IoT devices will be installed in enterprise settings, 7.7 billion in government settings, and 5 billion in consumer settings. Scalable and interoperable, Gooee can be used across all sectors in the commercial real estate market to significantly simplify installation complexity, transform human engagement and reduce energy consumption and maintenance costs by up to 80 per cent.
Gooee's technology has been tested and demonstrated by partners Aurora Lighting, which is currently running a trial with BMW, ABSA Bank, and others across warehousing, hospitality, office and retail environments. CBRE Amsterdam will be undertaking a trial of Gooee in January 2018 to test the system's commercial applications.
Neil Salt, Co-founder and MD of Gooee, commented: "Gooee is a revolutionary system that is not only changing the way we manage buildings, but the way we interact with the spaces we occupy. Designed to be interoperable with existing building systems and using Lighting-as-a-Host, Gooee's platform allows developers of software based apps to build value upon our 'data brain' without any additional hardware being installed. This future-proofs the investment for the owner, occupier or manager."