InPost warehouse is one Poland's greenest
10th June 2021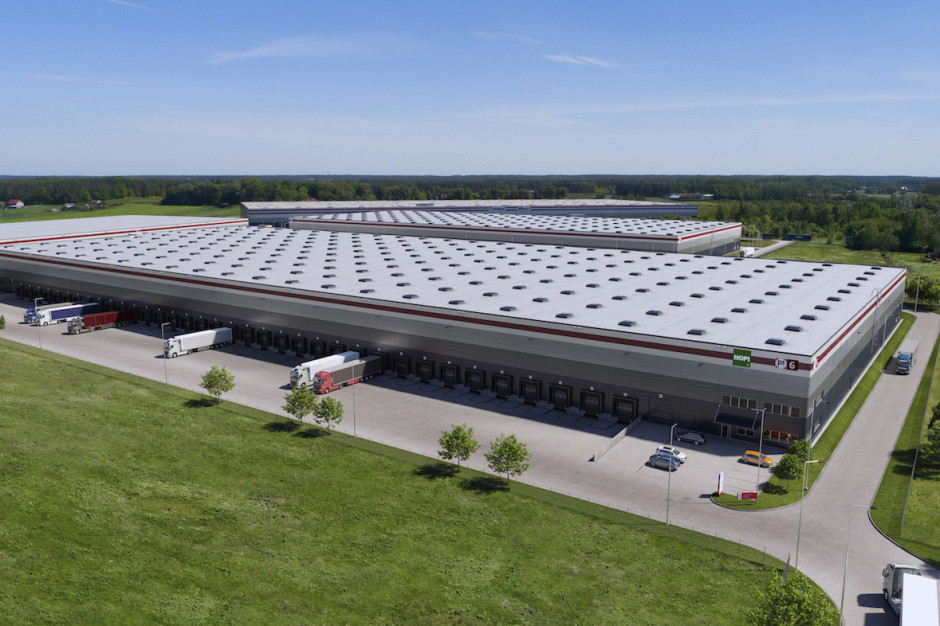 InPost's new warehouse at the P3 Mszczonów Park, on which Gleeds Polska was appointed to deliver project management, cost management and quality/construction supervision services, has been recognised as achieving one of the highest BREEAM 2016 NC Industrial system scores in the Polish industrial market to date. The 17,300 sq m InPost complex secured Very Good certification, receiving a score of 65.4%.
Located around 30 miles southwest of central Warsaw, the new facility serves as a cross-docking centre for InPost's branches throughout the country. It also acts as a sorting centre for the region of Warsaw, as well as supporting the courier company's primary sorting hub in P3 Piotrków Park. The main hall has 79 docks, one "0" level gate and three additional gates for couriers and delivery vehicles, allowing it to handle several hundred thousand consignments a day, sorted by around 300 people.
International property and construction consultancy Gleeds provided comprehensive advice and guidance throughout the programme, ensuring P3 was able to build the most sustainable scheme possible for their tenant.  The bespoke unit incorporates a host of energy-saving solutions, such as PIR core panels, LED lighting, solar collectors for water heating, and a rainwater retention system.
The development also took the role of outside space into consideration, with green areas designed to maintain biodiversity, electric vehicle charging stations, and bicycle shelters to encourage staff to leave the car at home. By taking a sustainable approach, Gleeds has enabled the client to reduce waste and air pollution created by the facility, improve efficiency thanks to optimisation of site layout, as well as reduce costs associated with water and energy consumption.
Ewa Drachal at Gleeds Polska said:"P3 Logistics Parks' commitment to achieving BREEAM 'Very Good' as minimum is evidence of the growing demand across Poland's real estate market for environmentally friendly development. This shift in practice is crucial and is the first step toward creating more sustainable business models in this area. I personally find it very satisfying to have an influence over the way we approach warehouse construction and operation in terms of their environmental impact, and am delighted to be part of the wider team which managed to obtain such an impressive score."
Bartłomiej Hofman, Managing Director at P3 Logistic Parks Poland, added: "We received excellent support from Gleeds Polska, with the team helping us to meet the expectations of all stakeholders without compromising the environmental integrity of the site. Not only did they help us to fulfil the BREEAM criteria on this project, but they also enabled us to introduce a new, greener development policy which will be evident on future schemes. Because environmentally focused construction projects can contribute to a longer building life, savings in the operational phase and to increased user comfort."