Industry View: What Next for the Big Sheds Sector?
2nd June 2020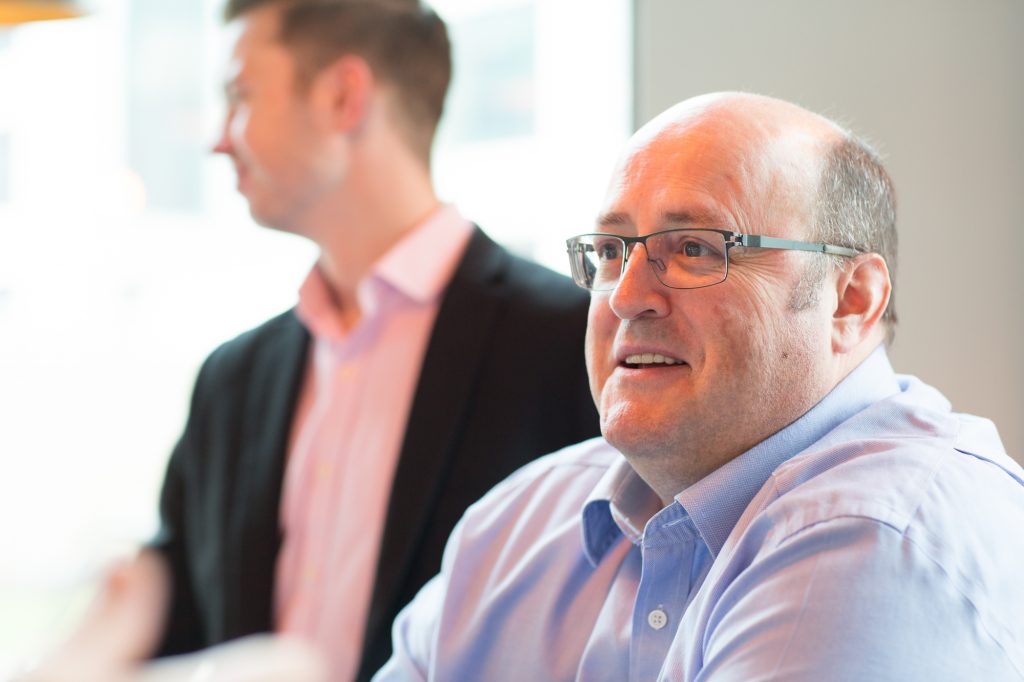 With the Covid-19 pandemic forcing many companies to increase stock levels and reshape supply chains, as well as driving an ever-greater reliance on on-line shopping, leading property consultancy Gent Visick believes there are interesting times ahead for the logistics sector and big shed market. Director Andrew Gent, explains.
Imagine it being Christmas every week? This has been the situation which the supermarkets and on-line retailers have faced since the onset of the Covid-19 lockdown. The level of demand for certain products had simply overwhelmed their existing supply chains. The advantage of Christmas is that it is a single fixed date for which retailers can build their stock levels and gear up their distribution operations, the lockdown exposed the weaknesses inherent in supply chains which have been designed to maximise efficiencies and cut costs.
Many retailers have taken additional short-term warehouse space to increase their stockholding and have re-geared to find alternate suppliers and with China now back on-line the situation is easing, although it has taken some unusual steps to get there.
The temporary relaxation of the competition rules in the food retail sector has seen some pooling of resources, warehousing, vehicles and staff to enable the retailers to once more fill the shelves and avoid further panic buying.
The Government have announced that, subject to observing the new social distancing guidelines, all shops can re-open on the 15th of June. However, will there be a mass return to the high street, or will people's concerns continue to drive the expansion of the on-line retail sector?
Food retailers have already noted a return to the 'weekly shop' with customers seeking to limit their exposure and it is still difficult to secure an online shopping slot. For hundreds of alternate goods online shopping has become a way of life. Whilst the high street re-opens, it may be some time before the public have the confidence to return in numbers. With those that can still working from home, the convenience of home delivery may continue to outweigh the perceived risk of going out.
The response to date has been a flurry of short-term large warehouse acquisitions and increased demand for smaller space, suitable for additional home delivery hubs. There has also been a race for open storage land close to the main ports as the flow of containers returns to pre-Covid levels, but with retail outlets closed there is somewhat of a logjam at the moment.
Looking to the mid-term, should demand for online shopping continue at the current rate, there will be further demand for some 14 million square feet of additional warehousing space across the country. With limited standing stock and existing pressure on the supply of employment land, this should help to maintain current rental and capital values.
With supply chains adapting to carry more stock, manufactures looking to re-shore elements of production and diversifying production to avoid being too reliant upon a single market, we would again expect to see demand for additional warehouse space as we move on from the lockdown.
However, all this does rather depend on the overall economic position and household confidence to maintain sales and demand for goods. With several large companies already announcing significant numbers of redundancies and a number of smaller companies, particularly in the hotel and leisure sector failing, the level of unemployment will grow. Inevitably this will impact upon consumer confidence which will lead to reduced demand for goods and services.
That said, the changing shifts in supply chains, evolving patterns of consumer shopping, a nervousness to return to the high street allied to home working and the convenience of home delivery, will create future demand for additional stockholding warehouses and home delivery hubs. All of this certainly bodes well for the logistics sector.